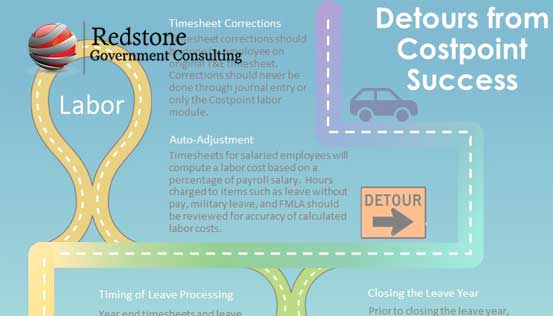 Problems with timesheet corrections or payroll variances? Follow the road to skillfully detour around these frequent People Module issues.
Read More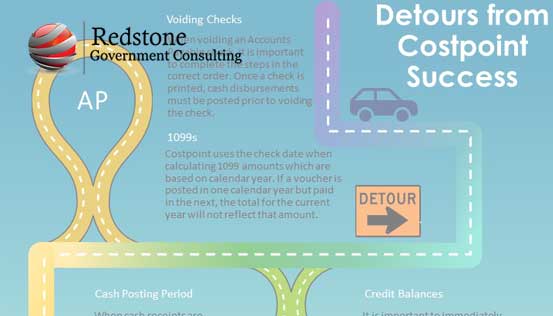 Learn how to avoid the seven most common pitfalls in the Accounting module on your path to Costpoint success. Timing of AP check reversals and posting costs in the wrong accounting period can have serious impacts on accuracy of reporting and productivity within your organization.
Read More
Topics: Accounting & Billing System, Costpoint, Deltek, Accounts Payable, Accounts Receivable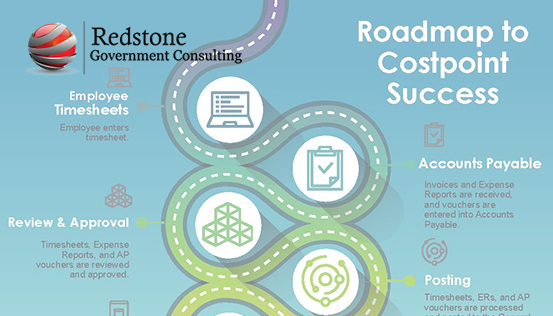 Have you ever wondered how to be successful in Deltek Costpoint? Follow these ten best practices and you'll be on your way. From the initial submission of the employee timesheet to month end processing, there are many components along the road to being paid and closing out the accounting period.
Read More
Topics: Accounting & Billing System, Costpoint, Deltek