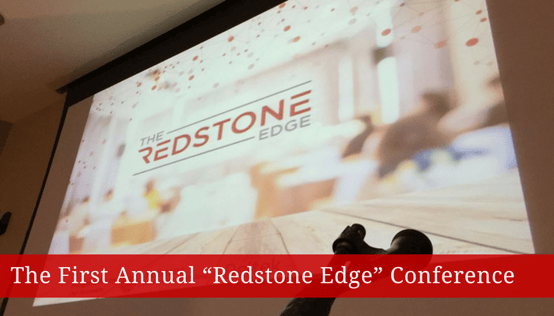 On September 22, 2016, approximately 150 professionals attended the first annual "Redstone Edge" conference. The all-day event, held at the Jackson Center in Huntsville, Alabama, is planned to be an annual event, potentially expanding to two days in September 2017 (starting on September 21, 2017).
The 2016 conference covered a broad range of topics with an impressive variety of presenters representing government agencies, government contractors, and related advisors, including attorneys and consultants/CPAs.
The 2016 topics included the following:
Mergers and acquisitions focused on government contractors
ESOPs (Employee Stock Ownership Plans) including the pros and cons of ESOP implementation
Trends in contract audits and issues impacting contractor pricing and/or cost recovery
DCAA (Defense Contract Audit Agency); 2016 accomplishments and plans for 2017 and future years (presented by Ken Saccoccia, Deputy Director DCAA)
DCMA Cost and Pricing Update (presented by John Shire, Director DCMA Cost and Pricing Center)
Small businesses in government contracting including regulatory updates impacting teaming, affiliations and newly expanded/universal 8a program
For those familiar with contract audits (compliance and oversight), the Redstone Edge attendees gained knowledge of the following from DCAA's Deputy Director:
Incurred Cost Backlog
In Fiscal Year 2016, DCAA was prohibited from performing contract audits for non-DoD agencies (e.g. NASA); however, that prohibition was linked to the so-called incurred cost backlog (FAR 52.216-7(d) annual indirect cost rate proposals or ICPs). Per Congress, the restriction would apply until DCAA was current ("current" being defined as the equivalent of an 18-month backlog, further defined by DCAA as 1.5 times the number of ICPs received annually). Per Ken Saccoccia, DCAA has achieved currency (less than 18 months' inventory); however, as of September 22, DCAA did not know if that will eliminate the restriction on performing contract audits for civilian agencies.
Editor's comment: In a Memorandum For Regional Directors (16-PPD-008) dated September 30, 2016, DCAA declared victory in the context of achieving currency which will allow DCAA to provide full audit support for non-Defense Agencies.
An interrelated topic was the concern surrounding DCAA's plan to use audit resources which become available once the incurred cost backlog is at or below 18 months inventory. Specifically, for the last three years a significant percentage of audit hours/resources have been devoted to reducing the backlog. Achieving a steady state will free-up a significant number of auditors for other types of audits. DCAA's Deputy Director made the following suggestions:
Post-Award TINA Compliance Audits
Although DCAA has performed some TINA (Truth-in-Negotiations Act) post-award compliance audits, there is significant risk attributable to DCAA's diminished role in auditing contractor bid proposals. DCAA envisions expanding the number of these audits to at least 60 annually (more than double the number in recent years); however, even that number will be a relatively small percentage of "covered contracts," in which case actions selected for audit will be risk-based (determined by government procurement agencies in coordination with DCAA).
Business Systems
DCAA routinely acknowledges that it is not performing business system audits (DFAR 252.242-7005), other than potential system deficiencies identified in other types of audits (e.g. estimating system deficiencies identified in a bid proposal audit). Newly available audit resources may be directed to these audits, which could then be facilitated by coordinated planning and compliance testing with contractors. In other words, to some extent DCAA might partially rely on the work of the "auditee" (contractor) to maximize the number of systems which might now be audited on a comprehensive basis.
Contractor Compensation
Historically, DCAA has limited its evaluation of contractor compensation reasonableness (FAR 31.205-6(b)) to either executives or the top five most highly compensated employees (using the ICP supplemental schedule listing the top five). However, the regulatory requirement for compensation reasonableness extends to all employees, including individuals at the executive level and common groupings of other employees. Hence, DCAA believes that its success in identifying unreasonable executive compensation could be extended to various levels of contractor employees.
Editor's comment: The single biggest challenge to government contractors is to be responsive to DCAA's audit inquiry: "How did you determine that your employees' compensation is reasonable?" DCAA's expectation is that you will have benchmarked your compensation practices and amounts to one or more independent surveys; absent contractor benchmarking, DCAA will benchmark for you, using an approach which is biased to yield what is arguably artificially low amounts (lower than contractor compensation, thus amounts which are unreasonable).
DCAA and DCMA participation in conferences such as the Redstone Edge provide attendees with information concerning today's agency initiatives, but perhaps more importantly, a view into the future. Obviously, one can be better prepared for that next compliance review or audit if you know it's coming. Redstone Government Consulting is focused on just that; helping contractors with today's issues, but equally important, proactively planning for what comes next.