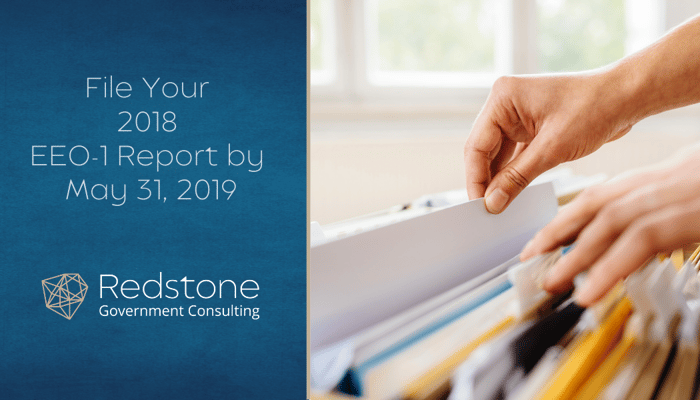 It's that time of year again! The 2018 EEO-1 survey officially opened on March 18, 2019 and is due on May 31, 2019.
What is the EEO-1 and Who Must Complete It?
The EEO-1 report is a compliance survey mandated by federal statute and regulations. The survey requires company employment data to be categorized by race/ethnicity, gender, and job category. All private sector employers with 100 or more employees and federal contractors and subcontractors with 50 or more employees AND a federal contract or subcontract of $50,000 or more are required to file an annual EEO-1 report.
What is the EEO-1 Used For?
The EEO-1 report is used by the Equal Employment Opportunity Commission (EEOC) and the Office of Federal Contract Compliance Programs (OFCCP) to collect data from private employers and government contractors regarding their female and minority work forces. The agencies also use EEO-1 Report data to support civil rights enforcement and to analyze employment patterns for existing or potential discrimination.
More EEO-1 Information
Click here for a sample copy of the EEO-1 form and instructions.
Click here for a list of EEO-1 Frequently Asked Questions and Answers from OFCCP.
Need help? Contact us!
If your company has questions regarding EEO-1 compliance or needs assistance completing the annual EEO-1 report, Redstone Government Consulting's experienced team can help. We can assist you with all aspects of your human resources procedures, regulations, and record keeping, as well as guiding you with developing and/or revising your handbooks, policies, and processes. Training is available for both management and HR team members, and our expertise in compensation analysis means you have access to an experienced team to establish sound compensation plans and ensure compliance.