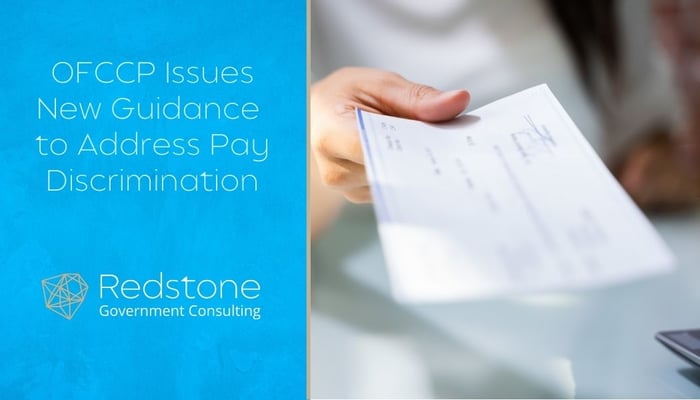 A New Procedure: Directive 2018-05
On August 24, 2018, the Office of Federal Contract Compliance Programs (OFCCP) issued a standard procedure for OFCCP staff to follow when conducting an analysis of contractor compensation practices during a compliance evaluation. This information is also intended to assist government contractors in performing annual internal reviews and proactively addressing any potential pay discrimination. Directive 2018-05 - Analysis of Contractor Compensation Practices During a Compliance Evaluation replaces Directive 2013-03 Procedures for Reviewing Contractor Compensation Systems and Practices which was issued in February 2013.
The Purpose of Directive 2013-03 (aka 307)
The purpose of Directive 2013-03 (often referred to as Directive 307), was to provide additional guidance to contractors, as well as to improve equal opportunity protection for workers. However, as Directive 2018-05 later states, "OFCCP is concerned that contractors lack the clear guidance Directive 307 intended to give. OFCCP believes that fulsome guidance will further support contractors' ability to conduct meaningful self-audits so that they can proactively identify and address issues with their compensation practices." To provide additional direction for contractors, OFCCP strengthened the Directive.
Reducing Pay Discrimination
Eliminating pay discrimination continues to be a top priority for OFCCP. According to OFCCP, "DIR 2018-05 is more transparent about the agency's practices and approaches to determining similarly-situated employees, creating pay analysis groups, conducting statistical analysis and modeling, and other analytical matters relevant to conducting sound compensation compliance evaluations and contractors' self-audits.
Ultimately, OFCCP believes that this new directive will provide clear guidance to contractors, resulting in more effective self-auditing, and benefit American workers by facilitating the elimination of pay discrimination." These new guidelines will be applied by OFCCP staff when conducting reviews scheduled on or after August 24, 2018 and to open reviews if not in direct conflict with guidance or procedures existing prior to August 24, 2018.
As Always, We Are Here to Help!
If your company needs assistance in reviewing its compensation practices, Redstone Government Consulting's HR Team can help. We provide in-depth compensation analysis services to assist you in proactively identifying and addressing pay discrimination within your workforce.