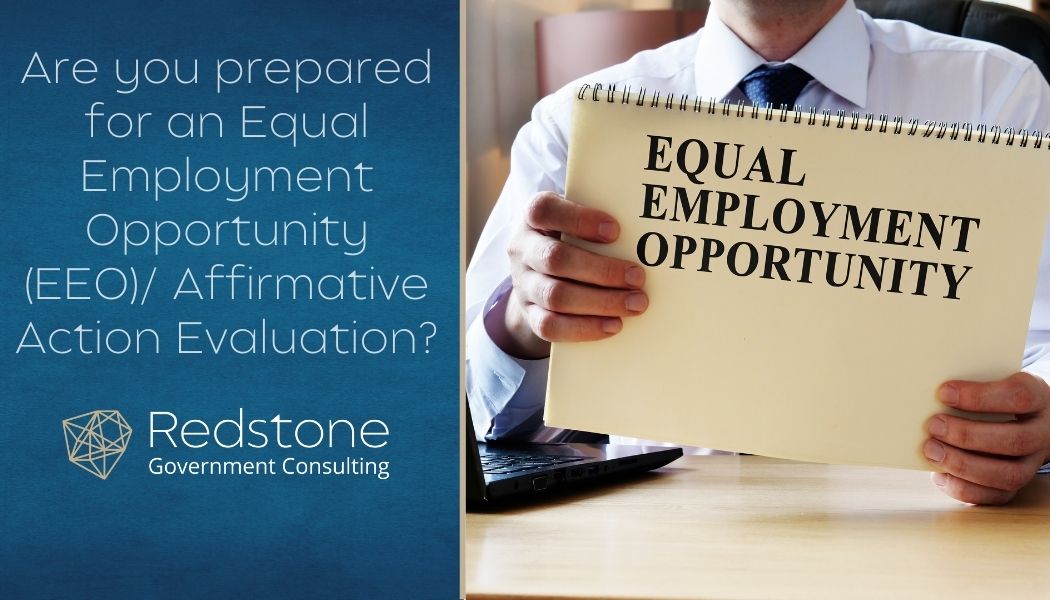 Are you prepared for a compliance evaluation from the Office of Federal Contract Compliance Programs (OFCCP)? If you're a government contractor or subcontractor employing at least 50 people and having a contract or subcontract of $50,000 or greater, you need to be. The OFCCP is under the umbrella of the Department of Labor and their goal is to "protect workers, promote diversity and enforce the law." OFCCP administers the following laws, all of which are specific to government contractors:
Executive Order 11246
Section 503 of the Rehabilitation Act of 1973, amended
The Vietnam Era Veteran's Readjustment Assistance Act of 1974
OFCCP's job is to hold those organizations doing business with the government responsible for complying with the legal responsibilities of the laws listed above. To put it in a nutshell, these laws require that government contractors take affirmative action and do not discriminate on the basis of race, color, sex, sexual orientation, gender identity, religion, national origin, disability, or status as a protected veteran. More recently added to this list is a rule that you cannot discharge or discriminate against an employee for discussing, disclosing, or inquiring about their compensation, or the compensation of fellow employees (with some restrictions).
Why would my company be evaluated for OFCCP compliance?
There are several scenarios which may initiate an evaluation of a supply and service contractor:
Randomly Chosen: OFCCP utilizes a Federal Contractor Selection System (FCSS) which is a neutral selection system pulling data from various sources to determine establishments to be reviewed;
Pre-Award Compliance Evaluation: If pending award of a federal supply and service contract of $10 million or more, the contracting officer is to request an evaluation of OFCCP (unless the contractor has been reviewed and found to be in compliance within the past 24 months; in which case, they will be listed in the National Pre-Award Registry). OFCCP has 15 days to respond and notify of their intent to perform an evaluation. If no response is received within 15 days, the contracting officer may presume that clearance is granted. If OFCCP informs of an intent to conduct a pre-award compliance evaluation, they have an additional 20 days to inform the awarding agency of OFCCP's conclusions. If conclusions are not provided within that period, clearance may be presumed and the awarding agency may proceed with the award;
Functional Affirmative Action Plan (FAAP) Compliance Evaluation: scheduled with companies who have an active FAAP agreement with OFCCP;
Directed Review: These compliance reviews are conducted when there is credible information of an alleged violation of law or regulation which is enforced by OFCCP (note: allegations may come from employees, class or individual complaints made to the Equal Employment Opportunity Commission and other agencies);
Conciliation Agreement and Consent Decree Follow-Up Evaluation: These evaluations are scheduled during the monitoring period of an executed agreement between a company and OFCCP for OFCCP to monitor progress and ensure compliance with the terms of the agreement in place.
How are companies chosen for OFCCP evaluation and what's the process?
OFCCP may send a courtesy notification, called the Corporate Scheduling Announcement Letter (CSAL), to notify contractors that they've been selected for a compliance evaluation. A month or more later, this is followed by a Scheduling Letter; this begins the evaluation process by first requesting submission of the contractor's Affirmative Action Program(s) and supporting data. You have 30 days to submit the requested information. From here, the process may vary, to include an offsite review of records, a desk audit, and/or an onsite review. The goal is to determine if a contractor is in compliance with the nondiscriminatory and affirmative action obligations.
OFCCP uses the information to determine if employment discrimination has occurred and if so, works with the contractor to remedy the situation. This can take various forms, including making the victims "whole" (i.e. back pay, seniority, benefits, etc.), stopping the violation, and preventing reoccurrence of the violation. It's also worth noting that OFCCP will share their findings with other federal enforcement agencies within the Department of Labor as well as other civil rights enforcement agencies.
What's the likelihood of being evaluated and what are the potential outcomes?
Great question; unfortunately, there's not a definitive answer. Here's some information provided by OFCCP which may persuade you to ensure you're prepared sooner, rather than later:
There were 800 establishments (375 distinct companies) listed on the first release of the FY 2017 FCSS Scheduling List (FY runs October 1 through September 30).
Over $85.9 million was provided in monetary relief to employees and job seekers who were discriminated against between 2009-2016
The National Pre-Award Registry provides a listing of contractors who have been found to be "in compliance" over the past two years with Equal Employment Opportunity regulations enforced by OFCCP. The list is quite lengthy.
Federal contractors can be debarred, or declared ineligible for federal contracts because they violated regulations enforced by the OFCCP.
How do we prepare for an OFCCP evaluation?
The first step is to ensure an understanding of your responsibilities under the laws listed above. A simplistic overview is:
Don't discriminate!
Equal Employment Opportunity (EEO) Posters are posted in a conspicuous place;
EEO tagline is used in employment advertising;
Keep Records (and lots of them);
File annual EEO and Vets reporting;
Take proactive steps in recruiting efforts;
Audit your employment practices;
Train your managers on their obligations and "goals" per your AAP.
If unsure, seek the advice and assistance of someone who has the knowledge and resources to assist.