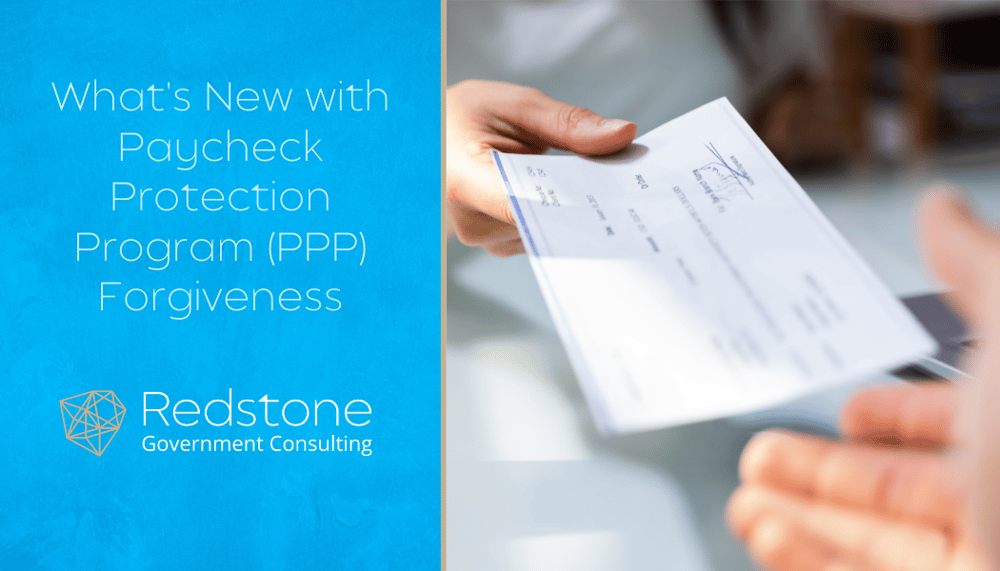 DCAA issued some guidance on PPP forgiveness treatment in the form of frequently asked questions (FAQs) to its auditors. The FAQs were not front and center on DCAA's website but search on "PPP" did find them at: COVID FAQ for PWS 07142021 (dcaa.mil).
Based FAQ 17, 18, and 19; it appears to us that DCAA is taking the following position related to the development of indirect rates impacted by forgiven PPP loans:
The fiscal year rates impacted are the year in which the loan is forgiven.
Any amount of the forgiveness related to indirect expense (e.g., rent) are simply a credit to the same pool in which the original indirect expense was included and not included in any higher-level base amounts (e.g., G&A Total Cost Input Base).
Any amount of the forgiveness related to direct cost (e.g., direct labor) remain in the base for the calculation of the rates.
The total cost by contract is then calculated using the forgiven direct labor cost to determine the allocable indirect costs. Then the forgiven direct labor is removed (i.e., credited) from the total contract cost to determine the billable and claimed amount.
The end result being that the total contract cost by contract when added up is no more or less than the total amount of contract cost less the forgiven amount – consider rounding in the application of the final rates.
The example used in the DCAA guidance is extremely simplistic. In our recent newsletter, we have a more complex example to help contractors understand what we believe to be the DCAA intended guidance. We also discuss other areas of concern and some potential paths forward related to Incurred Cost Proposals and Interim/Final Billings.
Redstone GCI assists contractors throughout the U.S. and internationally with understanding the Government's expectations and supporting contractors throughout contract performance. We work extensively with contractors required to submit final indirect rate submission – incurred cost proposals. We would be happy to be part of your team.