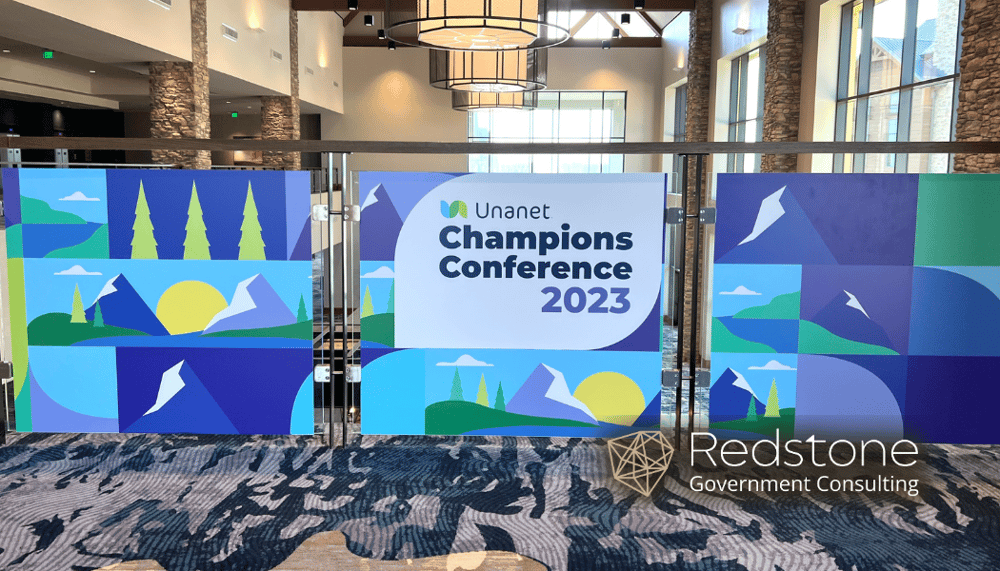 The Unanet Champions conference was held this year in Denver, CO. Prior to the conference kick-off, Unanet now host a day of training for those want training in specific areas. Katie participated in Analytics and I was in the CRM: Administering the System. I will become a Certified Implementer for CRM this summer and I'm excited about the opportunity.
The general session kicked off highlighting two amazing companies using Unanet. One of the companies was Summit Point Racing Association and they are a client that Katie Donnell and I implemented Unanet with starting last summer. Their company is so different and unique, and we've really enjoyed working with them. I won't lie when I say I was a little emotional seeing all the hard work both of our teams have done in the last ten months come to life on the big screen and being highlighted at Champions. It was a BIG 'proud mom' moment. If you haven't ever heard of Summit Point Racing Association, you'll want to check out their site. It's a cool company.
The company highlights were followed by motivational speaker, Bonnie St. John. She talked about being resilient, how being normal is overrated, and to Aim Higher! Bonnie lost her leg at a young age and became the first African-American to ever win medals in the Winter Paralympics in 1984. There were so many takeaways, but my biggest was to have a First Aid Kit for your attitude. Prepare yourself so when you have a tough day you can pull out your Frist Aid Kit to help turn your day around. Everyone's will look different, but what should be in yours: pictures, notes from loved ones, a verse, song, or fun memory.
There were so many great sessions to learn more about Unanet, it was hard to choose which classes to take. My favorite was Using CRM Opportunities to Model Pricing and Forecasting Revenue. This was a great class showing attendees how to use CRM and Unanet to setup a projects, people, and labor categories for pricing purposes and using that for forecasting. It was a great session and I'm excited about learning more about CRM so we can help our clients streamline their processes.
It's always so nice catching up with old clients/friends and meeting new ones. Unanet hosted a fabulous 80s themed party the last night and it was a blast. Great job Unanet! The hair stylist crimping and teasing hair, makeup artist, life sized Pac Man, giant Rubik's Cubes, band, and all of the décor was spot on. You really know how to throw a party and it was so fun seeing everyone dressed in their 80s attire. I cannot wait for next year!