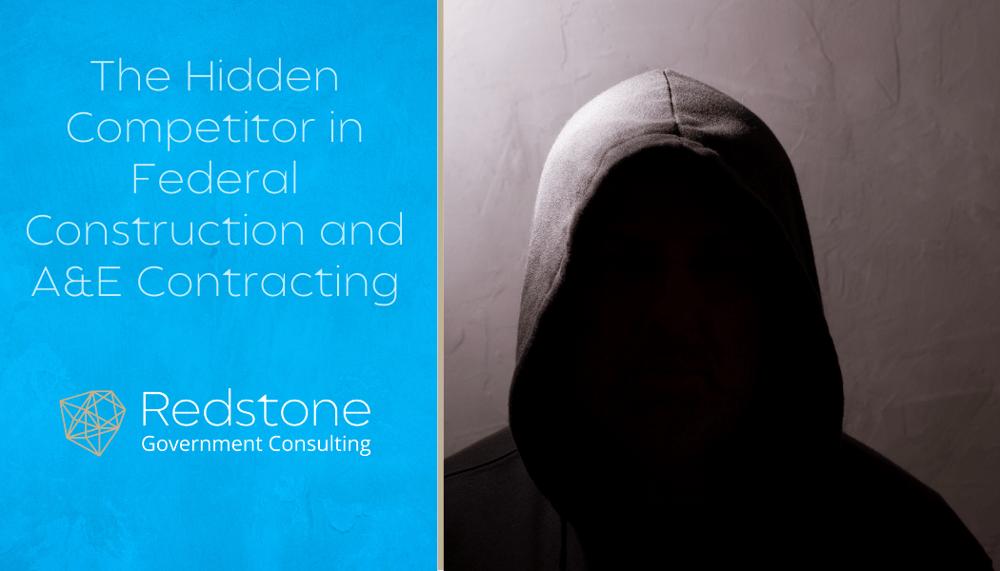 FAR 36.203, Government estimate of construction costs, and FAR 36.605, Government cost estimate for architect-engineer work, require the development of an independent Government estimate of the cost of construction costs and architect-engineer services when the value is expected to exceed the simplified acquisition threshold ($250,000). The estimate shall be prepared in as much detail as though the Government were competing for award or on the basis of a detailed analysis of the required work as though the Government were submitting a proposal. Access to the Government estimate is limited to Government personnel unless during negotiations the contracting officer identifies a specialized task and discloser is deemed necessary to arrive at a fair and reasonable price.
The Increased Risk to Your Proposal
The Government employees responsible for the development of these independent estimates are not likely to be as experienced or up to date on industry trends and practices as your estimators, which significantly increase your risk. Additionally, while the FAR does allow the contracting officer to release some specific task-related information, it is not likely that most contracting officer will do so. Most contracting officers are conditioned to utilize an exception if the FAR requires extensive higher-level review (i.e., explaining to their supervisor why) and opens them up to second guessing by oversight organizations such as their agency Inspector General (IG).
Our Recommended Approach
If you encounter a contracting officer that simply states a specific task is overpriced and they cannot pay that amount, we recommend breaking the task down into as much detail as possible. Then request the contracting officer and his/her technical representative have discussions on each element. It is much more likely the contracting officer and technical representative will be open-to discussing the labor hours, yards of concrete, etc. as they will not feel they are giving away the price in the Government's independent estimate. Additionally, if you initiate the discussions on the basis of understanding contractual requirements, it is hard for them to not engage.
Redstone GCI assists contractors throughout the U.S. and internationally with understanding the Government's expectations and supporting contractors from contract award to contract closeout. We would be happy to be part of your team.