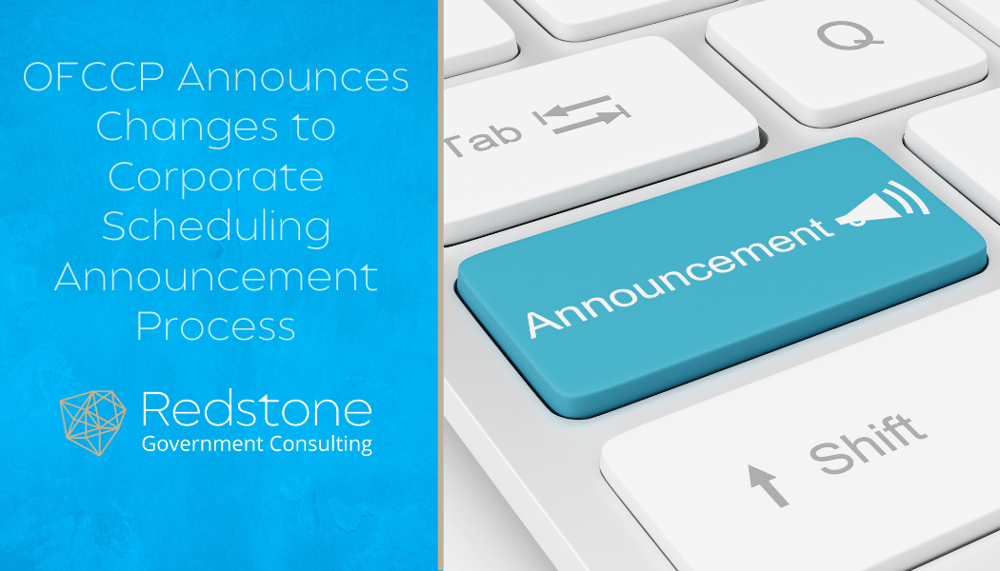 On February 22nd, the Department of Labor's Office of Federal Contract Compliance Programs (OFCCP) announced that it will now post its Corporate Scheduling Announcement List (CSAL) in its Freedom of Information Act (FOIA) library instead of sending advanced notifications to individual establishments. The next CSAL is expected to be released in early to mid-March.
OFCCP Updates
Since the OFCCP will no longer be sending its traditional advanced notification letters to government contractors - including subcontractors - contractors are encouraged to subscribe to OFCCP email updates to stay up-to-date with CSAL posting notifications and associated compliance requirements.
Affirmative Action Compliance
In addition to traditional compliance evaluations, the March CSAL will also identify contractors who are subject to Section 503 "focused reviews" (outlined in OFCCP's Directive 2018-04) and Affirmative Action "compliance checks"(outlined in Directive 2018-07). Both directives were released in August 2018. The fact that they are already being implemented demonstrates OFCCP's commitment to monitoring affirmative action compliance under Executive Order 11246, Section 503, and the Vietnam Era Veterans Readjustment Assistance Act (VEVRAA).
Additional Affirmative Action Requirements
With this announcement, government contractors should ensure they have completed all aspects of their affirmative action obligations, including development and implementation of annual affirmative action plans and assessments of veteran and disability hiring from the prior calendar year. In doing so, government contractors will be prepared if they are selected for OFCCP review.
Need Assistance? We can help!
Redstone Government Consulting's experienced team stands ready to help you handle the challenges of government contracting. Contact us for assistance in fulfilling your affirmative action obligations or navigating compliance evaluations.