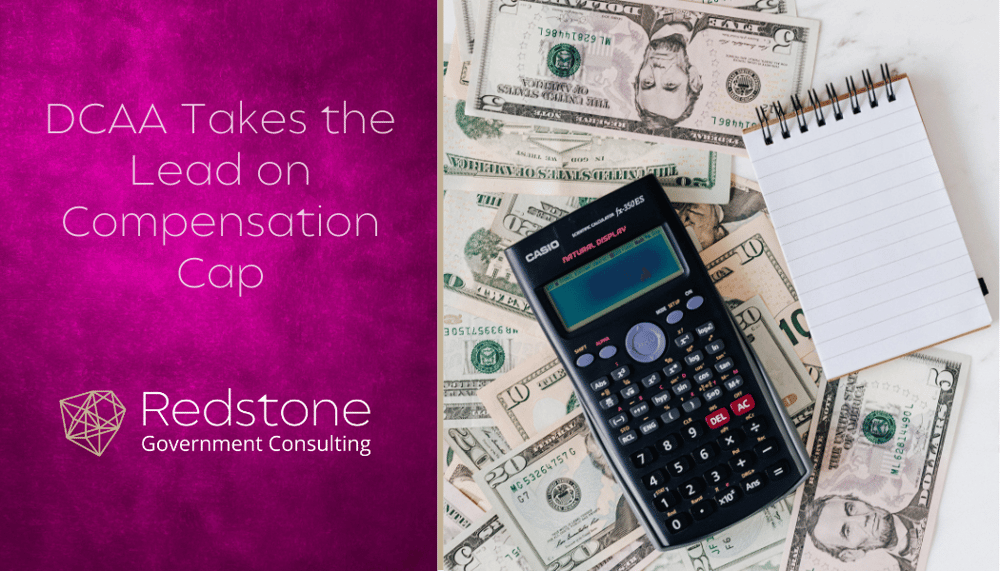 DCAA Takes the Lead Over Office of Federal Procurement Policy (OFPP)

In 2013, Congress put in place a new process for the calculation and publication of the compensation limitation (Cap) for all federal contractor employees. The process places the responsibility to calculate and publish the cap using the Bureau of Labor Statistics (BLS) Employment Cost Index (ECI) data on the Office of Federal Procurement Policy (OFPP). OFPP has failed in this responsibility for the last few years.
DCAA issued guidance (20-PSP-004, Audit Alert on Update to the Bipartisan Budget Act of 2013 (BBA) Contractor Compensation Caps – Calendar Years (CY) 2019 and 2020) to it auditors that anyone can compute the new cap using the formula published by OFPP along with the Employment Cost Index published by BLS. The guidance directs the auditors to use the calculated caps even though OFPP has failed in its responsibility. While we applaud this guidance, we are surprised that DCAA would take such an unusual step as getting out in front of OFPP.
We do wonder if DCAA is questioning itself as the end of the guidance states DCAA will not update its Contract Audit Manual (CAM) until OFPP "formally" publishes the limitations. So DCAA's few and far between forays into the deep end of the pool is a little couched.
What are the Calculated Caps?
DCAA guidance states: "Auditors should use the following cap amounts in evaluating all contractor employee compensation costs proposed during CY 2019 and 2020, applicable to contracts awarded on or after June 24, 2014:"
Contractor Compensation Caps for Contracts Awarded after June 24, 2014 (FAR 31.205-6(p)(4))

For Costs Incurred Between

Cap Amount

1/1/2020 – 12/31/2020

$555,000

1/1/2019 – 12/31/2019

$540,000

2020: $540,000 x (138.1 / 134.4), rounded to the nearest thousand

2019: $525,000 x (134.4 / 130.7), rounded to the nearest thousand

Formula – Current FY Cap Amount = Prior FY Cap Amount x Change in Employment Cost Index for all workers [BLS Table 4. Compensation (Not Seasonally Adjusted) Employment Cost Index for total compensation, for civilian workers, by occupational group and industry. (Twelve Months Ended September 30)]. Source: https://www.bls.gov/web/eci/ecicois.pdf
DCAA Historical Position
Over the years, many DCAA auditors have taken the position that the last OFPP published limitation must be used for all years where OFPP has not published a new limitation. We have even seen auditors insisting on contractors adjusting incurred cost proposals where the contractor calculated the new amount as the basis of allowable compensation.
This position was derived from a very strict reading of the FAR 31.205-6(p)(4)(ii): "the compensation of all employees in excess of the benchmark compensation amount determined applicable for the contractor fiscal year by the Administrator, Office of Federal Procurement Policy (OFPP) are unallowable under 10 U.S.C. 2324(e)(1)(P) and 41 U.S.C 4304(a)(16) … [and] … is the sole statutory limitation on allowable employee compensation costs …" (emphasis added). Let us hope we do not have to relive history with any hardline auditors.
Many DCAA auditors have taken this position to hold that even provisional billing rates and forward pricing rates should not reflect projected limitations using published Congressional Budget Office ECI forecasts.
Does This Open the Door for Forecasting the Caps?
It is very doubtful DCAA would get far enough into the pool to advise its auditor to project future year caps or limitations for the purposes of billing or forward pricing rates. While for most short-term contracts, we do not believe the up-hill battle is going to be worth the effort. However, for long-term contracts where the pricing is being locked in up front, bringing in the $10,000 to $15,000 a year increase into the picture may be very worthwhile. At least, you will have one more position to leverage in negotiations.
Redstone GCI is available to assist contractor's in proposed compensation positions for both incurred cost and forward pricing. Redstone GCI assists contractors throughout the U.S. and internationally with understanding the Government's expectations in applying the Federal Acquisition Regulation (FAR) compensation requirements.