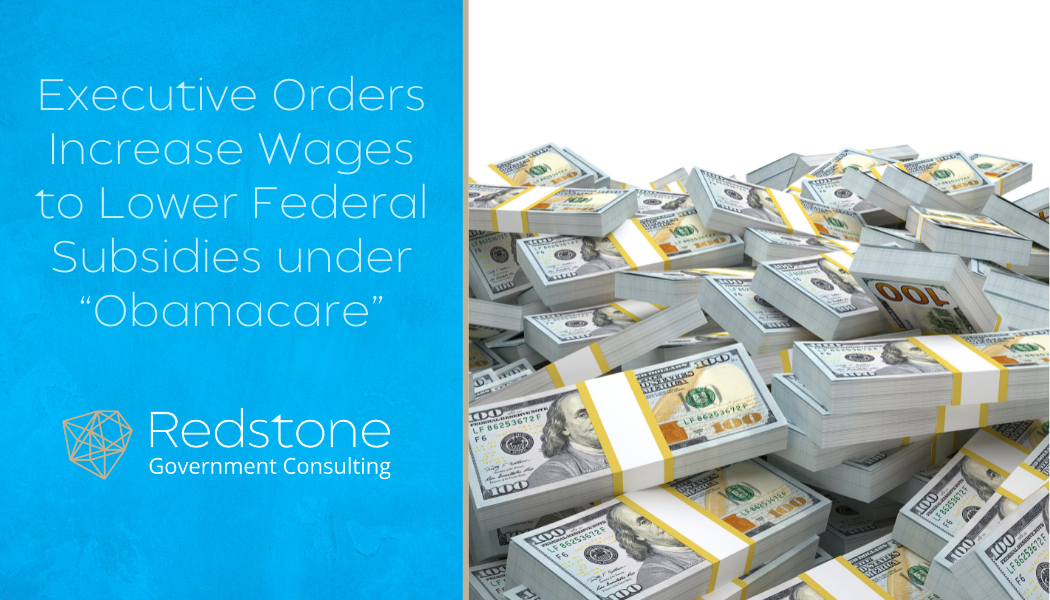 On March 25, 2014, President Obama issued executive orders raising the minimum wage to $10.10/hour for contractor employees on government contracts. The logic, the hardworking cooks serving hamburgers to our troops should not be living in poverty (most likely a reference to the fast food chains which are located on military installations). Simultaneously, he also directed the Department of Labor to change the federal rules to make more "salary exempt" employees eligible for overtime pay. The current threshold of $455/week will likely be increased to a significantly higher amount noting that the last change (April 2004) increased the amount from $155/week to $455/week. The higher amount could be as much as $950/week in which case someone earning $949/week would be eligible for overtime pay (including overtime premium) for hours exceeding 40 hours per week. In one press release, the Department of Labor used one example of the severe inequity of the existing threshold $455/week), noting that two "hardworking" gas station managers in New Jersey were effectively making less than minimum wage.
We've done some additional research on these executive orders and can now report the following highly relevant supplemental information:
No one has been able to locate the two hardworking gas station managers in New Jersey. Most believe this is purely a hypothetical example because most gas station managers are not classifiable as hard working unless selling lottery tickets, candy, and cigarettes constitutes hard working. However, there has been a large increase in vacancies for gas station managers who have sought employment as fry cooks making $10.10/hour working at fast food establishments on military installations.
Increasing wages and/or increasing overtime payments for salaried employees is actually based upon a secret study (a collaboration of Health and Human Services with the Labor department) which determined that if the federal government could require higher wages and salaries, there would be an offsetting reduction in the cost of federal subsidies under the Affordable Care Act (ACA or Obamacare). Noting that ACA federal subsidies are determined based upon the income of the insured (household) measured against the federal poverty level, the secret study has determined the wage or salary increases necessary to largely offset the federal healthcare subsidies. Hence, end game is for the current administration to claim that the cost of Obamacare is significantly less than original estimates.
Recently, government contractor executive salaries were capped at $487,000 (allowable cost on government contracts after June 26, 2014). This cap is 51 percent of the previous cap ($952,000) and there is also a secret study by the current administration wherein the plan is to continuously decreasing the executive cap until it aligns with the then current salary exempt overtime threshold. This is projected to occur as early as 2050 at which point every one working on a government contract will be paid exactly the same amount.
This blog was prepared on April 1, 2014; the date has particular significance in terms of the accuracy of the information.