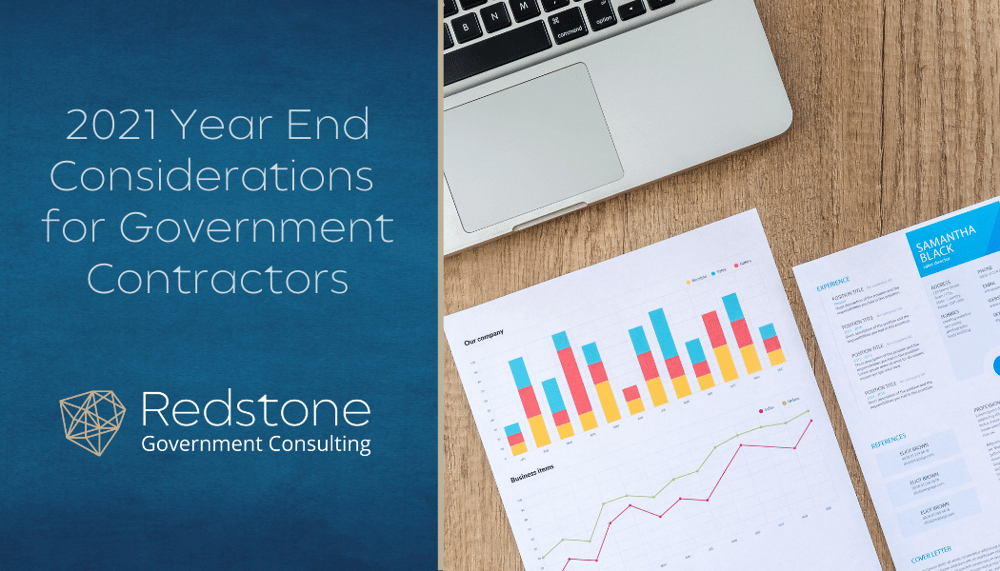 As the year comes to an end, many of you are ready to close the door on 2021. But before you dive head-first into 2022, let's take a moment to ensure you have finished your year-end process. Unanet is a comprehensive accounting system that offers clear procedures for closing. Still, we all know that government contracting comes with unique accounting challenges, and extra help can come in handy! Therefore, we at Redstone GCI wanted to provide a checklist and a few links to the Unanet Support Site to help guide you through the Year-End Process smoothly and efficiently:
Year End Considerations:
ME Checklist
Administrative (Unanet) Updates
Financial Updates and Year End Closing
On Premises Considerations
Post Outstanding Financial Transactions
Perform Reconciliations
Generate Financial Statements
Close the Period
Add next fiscal year
Create new holidays and assignments
Roll over accrual plans (if necessary)
Set up Custom Time Periods (if necessary)
System Admin Checklist
Clean & update saved shared reports
Review scheduled items and make necessary updates (reminders, accrual postings, project alerts, etc)
Review and update project set up templates
Update person cost rates for pay increases
Review "Active" users for any that should be "Inactive"
Review Assignments on internal projects (Training, B&P, etc.)
Review Accruals and remind employees of "Use It or Lose It" policy
Import new Per Diem rates and update mileage rates
Add next year financial budgets (GL or Labor & Expense)
Add next year indirect rates into cost structures
Update Cost pools for next fiscal year
True-up indirect rates
Incurred Cost Electronically/Incurred Cost Submission (ICE/ICS)
Update any recurring annual journal entries (Rent payments)
Gross Salary reconciliation to Payroll journals
Check Purchase Order Status Report for any processing necessary
1099 activities/Print off 1099 info
Fiscal period close
Additional Considerations for on Premise Users:
Restart Unanet Server (monthly)
Backup Database (weekly/monthly)
Upgrade Point & Major Releases


We hope this checklist helps you prepare your accounting system for the end of 2021, guiding you through the essential steps to closing 2021 with Unanet. Our Unanet experts are always here to offer additional help as you utilize Unanet and can offer consulting and training options to make sure you are getting the most out of your investment. Reach out to us to make your year-end process or any Unanet functions run smoother for your department and company.