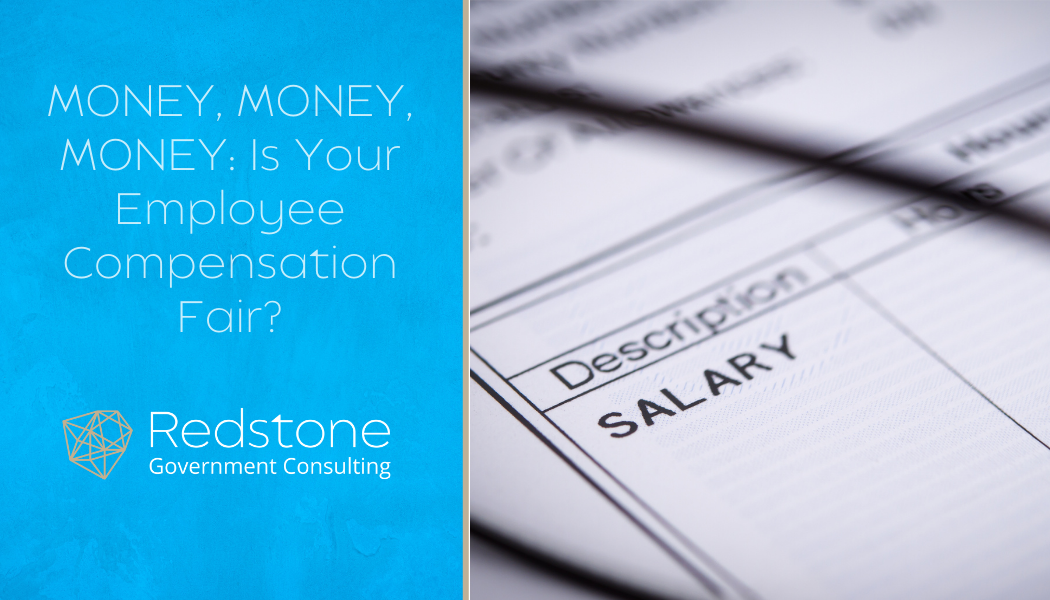 From the signing of the Lilly Ledbetter Fair Pay Act and the creation of the National Equal Pay Task Force and throughout Obama's administration, we have seen a consistent push for "fair pay" (viewed from the perspective of the Federal Government). Equal Employment Opportunity Commission (EEOC) Chair Jenny Yang explained that "Since the creation of the President's Equal Pay Task Force in 2010, the EEOC has investigated tens of thousands of charges of pay discrimination, and through our enforcement efforts, we have obtained more than $85 million in monetary relief for those who have faced pay discrimination based on sex." Of passing interest, the amount is only shown in absolute terms/dollars because in relative terms the recovery (using annualized data) is approximately .000025% of total full-time employee compensation in the United States (annual monetary relief of $17,000,000 and total annual full-time employee compensation is approximately $6,842,500,000,000). Regardless of the statistical insignificance, in relative terms, it is clear that they mean business and that they've only just begun--not to be confused with the 1970's Carpenter's Song; "We've Only Just Begun".
Executive Order 13665, Non-Retaliation for Disclosure of Compensation Information
EO 13665 is in effect, preventing covered federal contractors "from discharging or discriminating against employees or applicants who inquire about, discuss, or disclose their compensation or the compensation of another employee or applicant." With an effective date of January 11, 2016, employers entering into a new contract or modifying a contract which meets the specifications below will be subject to EO 13665.
Who's a covered federal contractor? Per the Department of Labor (DOL), "Any business or organization that (1) holds a single federal contract, subcontract, or federally assisted construction contract in excess of $10,000; (2) has federal contracts or subcontracts that have a combined total in excess of $10,000 in any 12-month period; or (3) holds government bills of lading, serves as a depository of federal funds, or is an issuing and paying agency for U.S. savings bonds and notes in any amount."
As an employer, not only is it ok for your employees to stand around the water cooler and discuss their pay, you also need to notify them that it's ok by providing employees and applicants with the "EEO is the Law" poster supplement and by modifying your handbook and policy statements. You can find the poster supplement and policy statement here: http://www.dol.gov/ofccp/regs/compliance/posters/ofccpost.htm
There is an exception (kind of)! Employees who have access to compensation data as a function of their job duties or assigned tasks and are responsible for protecting and maintaining the privacy of employee personnel records are the exception. These employees are free to disclose their personal information to whomever they choose but may not discuss compensation data which they have knowledge of as part of their job. However, they may discuss compensation information if it is learned from some other source than the essential functions of their job. This creates quite a fine line. Employers should specifically identify these individuals, include this within their job description, ensure that they are notified and provide adequate training. Don't forget also to assume that any of your employees who tend to embellish their self-worth will be free to discuss openly his/her compensation even if it's exaggerated rather than actual.
EEOC and OFCCP Join Forces
On January 29, 2016, the seventh anniversary of President Obama signing the Lilly Ledbetter Fair Pay Act, EEOC and OFCCP join forces in an effort to collect compensation data. This was announced by EEOC Chair Jenny Yang at the White House Equal Pay Event. The EEOC has published a proposal which would require all private employers with 100 or more employees to include compensation data on the annual EEO-1 report. Federal contractors, at least, you're not alone in this instance.
Currently, EEO-1 data provides the federal government with employment data describing the race and ethnicity as well as gender of an employer's workforce within the ten job categories provided by EEOC. All private employers with 100 employees or more and federal contractors with 50 employees or more must file annually by September 30. EEOC and OFCCP have been using EEO-1 data since 1966. This data assists OFCCP in determining which companies are selected for compliance reviews.
The proposed regulation would require private employers and federal contractors with 100 or more employees to include averaged compensation data and hours worked. W-2 earnings from a twelve- month period for all employees, including part-time and temporary employees, would be reported by sex, race and ethnicity within each job category. Compensation amongst the groups would be averaged and reported within twelve pay bands on the EEO-1 report. Are they considering education? Nope. Experience? No, not that either. While that may make reporting less cumbersome on the employers, it unfortunately provides overly simplistic statistical data which presents many questions and ambiguities.
The EEOC will hold a public hearing on March 16, 2016, to provide an opportunity for public comment and will continue to allow submission of comments through April 1, 2016. If this proposal is set into action, the additional data will begin being reported in September 2017.
Chair Yang explained, "Our agencies will use this data to more effectively focus investigations, assess complaints of discrimination, and identify existing pay disparities that may warrant further examination." What does that mean for you? Now is a good time to start looking at your compensation structure. Regardless of federal requirements, it is good practice to assess regularly your compensation for consistency, reasonableness, and market competitiveness.