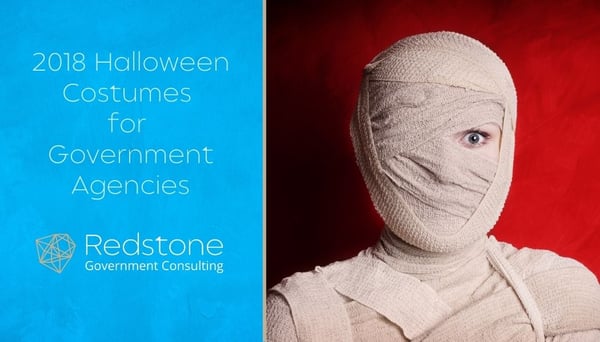 As we again approach Halloween and the night of tricks or treats, we've been able to identify and report a number of the more popular Halloween costumes (or masks) among government agencies and/or (n one case) an ex-government "CEO". Some of these trending costumes include:
Two-faced Mask—Former President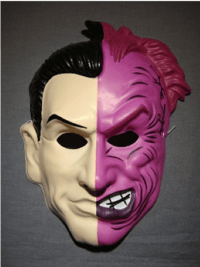 On September 1, 2018, Senator John McCain was honored as an American hero and one who detested the divisive partisanship which is now in play across the US political spectrum and most pronounced at the Federal Level. As a gesture towards bi-partisanship, Senator McCain asked that Barack Obama speak, and Mr. Obama honored McCain's wishes by delivering a moving speech which briefly honored McCain but was far more focused on criticizing political partisanship which is now the norm. However, Mr. Obama's criticism of political partisanship was clearly focused on circumstances which have followed the 2016 elections (as if partisan politics did not exist until Mr. Trump was elected). As he has done since he took office in January 2009, Mr. Obama was once again blaming someone else for any kind of negative trends or circumstance, but in the case of partisan politics, Mr. Obama is anything but an innocent bystander (consider Obama's disinterest in any conciliatory discussions related to "Obama-care"). However, Mr. Obama secured the two-faced mask when he engaged in highly partisan political campaigning within a week of the McCain funeral. On the campaign trail for democratic candidates his messages were a case-study in partisan politics, laced with bombast and insult (two words coincidentally used by Obama at McCain's funeral to implicitly describe Mr. Trump). On September 1, 2018, Mr. Obama may have temporarily been the "face" of bi-partisan politics (solely to honor John McCain), but that "face" almost immediately changed (or regressed) to one of using fear tactics to attack any republican candidate with the audacity to run against a democratic opponent.
Mr. Obama has unquestionably earned the "honor" of wearing a two-faced mask along with the co-title of chief promoter of partisanship politics (perhaps shared with Mr. Trump). John McCain is a true American Hero, who believed in bi-partisan politics and the belief that there can be solutions which are the result of "give-and-take" versus "take-it-or leave-it" mindsets. Unfortunately, Mr. McCain is dead as are his hopes for any predictable return to bi-partisan politics.
Alfred E. Newman—DCAA (Defense Contract Audit Agency)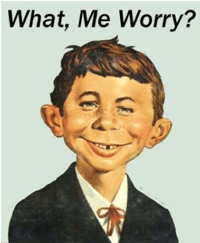 DCAA has embraced the Alfred E Newman mask as it relates to his (Mad Magazine) mantra: "What me Worry?" In the context of DCAA, the Agency continues to reassure itself that its future existence is rock-solid, seemingly ignoring the fact that DCAA is no longer "The" contract audit agency for anyone who has any other alternative. DCAA's "what me worry" thinking seems to be ignoring:
DCAA's reimbursable audit work has all but disappeared. Civilian (Non-DoD) agencies had historically used DCAA for audits of civilian agency contracts' pricing and costs, in which case the civilian agency had to reimburse DCAA for those audits. At one point, the reimbursable audits represented approximately 20% of DCAA's funding; however, that percentage is now below 5%. Transitioning away from DCAA hasn't been pain-free (for civilian agencies), but apparently that has been less painful than trying to work with DCAA's untimely and grossly inefficient audits
source as much as 25% of the incurred cost audits (along with giving DCAA very specific and relatively short time-frames for completing actions related to contractor incurred cost proposals). DCAA's untimely audits (and continuing excuses) led Congress to get directly involved in DCAA processes.
DCAA's sustention rate (reported in semi-annual reports issued by the DoD-IG) have been in the range of 22-30%. Hence, for every $100 questioned by DCAA, Contracting Officer only recover $22 to $30 dollars (varies with the six-month reporting cycle). Perhaps obvious, but DCAA is wasting its (apparently) limited resources on developing and reporting non-sustainable cost questioned…while also wasting contractor and contracting officer resources.
DCMA (Defense Contract Management Agency) has assumed the responsibility for contract compliance for a number of areas previously assigned to DCAA (but always on DCAA's "back-burner" because of other DCAA priorities). These have included contractor financial capability contractor business systems, contractor disclosure statements and contractor bid proposals.
In the good old days (prior to 2008), DCAA Executive Management was focused on DCAA retaining its role as "The" contract audit agency. DCAA now embraces a "What Me Worry" mantra which seems to be ignoring a number of trends suggesting that DCAA might want to rethink its long-term prospects of survival.
Humphrey Bogart (as Rick Blaine in "Casablanca")—DCAA.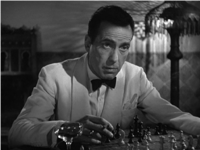 Although it is slightly misquoted, Humphrey Bogart will forever be remembered for his line "Play it again, Sam" in Casablanca. DCAA is Humphrey Bogart in terms of "play it again" applied to a number of DCAA's audit exceptions based upon DCAA repeating audit interpretations which have been clearly and repeatedly rejected in published decisions (contract disputes). The two most notable "play it again, Sam" audit themes are:
Unreasonable compensation (FAR 31.205-6(b)) based upon DCAA's compensation benchmarking which was determined to be statistically invalid in two published ASBCA decisions (going back to 2012-2013 and not changed by any later decisions). DCAA's flawed methodology repeats itself as if the published decisions never happened and rest assured, that contracting officers are less than receptive to addressing audit reports with cost questioned which are best described as "the agony of defeat"
Prime contractors who fail to adequately manage subcontractors, in which case DCAA questions 100% of the subcontract costs. DCAA has not addressed its problematic and non-sustainable interpretation of a FAR clause which isn't even in any contract term or condition. In fact, an ASBCA Judge described this as a legal theory created by an auditor.
There are other DCAA audit interpretations which are repeated even though the same interpretation has yielded non-sustainable cost questioned (when dispositioned by a contracting officer in a prior audit report)…play it again, Sam.
Wicked Witch of the West—Corps of Engineers Contracting Officer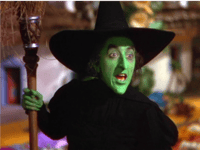 A recent ASBCA decision earns a Contracting Officer the rights to the costume from the Wizard of Oz. As noted in the 57-page decision, the Contracting Officer directed a small business to change from one type of dredge to a much more expensive dredge, then refused to adjust the contract price for the directed change. The CO also ignored differing site conditions that clearly resulted in performance delays and additional costs. In spite of the contractor's requests for financial relief (in excess of $1 million), the Contracting Officer offered an arbitrary $375,000 with a stern "take it or leave it" More specifically the CO threatened to terminate the contractor for default if the contractor refused the $375,000 and the $375,000 came with a demand for the small business contractor to release the government from any further claims. The ASBCA Judge took note of the Contracting Officer's abuse of authority (breaching the implied covenant of good faith and fair dealing) and nullified the contractor's release (effectively reopening the contractor claim for additional compensation). In its decision the ASBCA concluded that the contract modification (adding $375,000) and its release are unenforceable because the CO engaged in coercion. Although not identified in this blog, the Contracting Officer is identified in the ASBCA decision (Case # 60235, 60236 and 60237). If you encounter this Contracting Officer, you might want to have a bucket of water nearby.