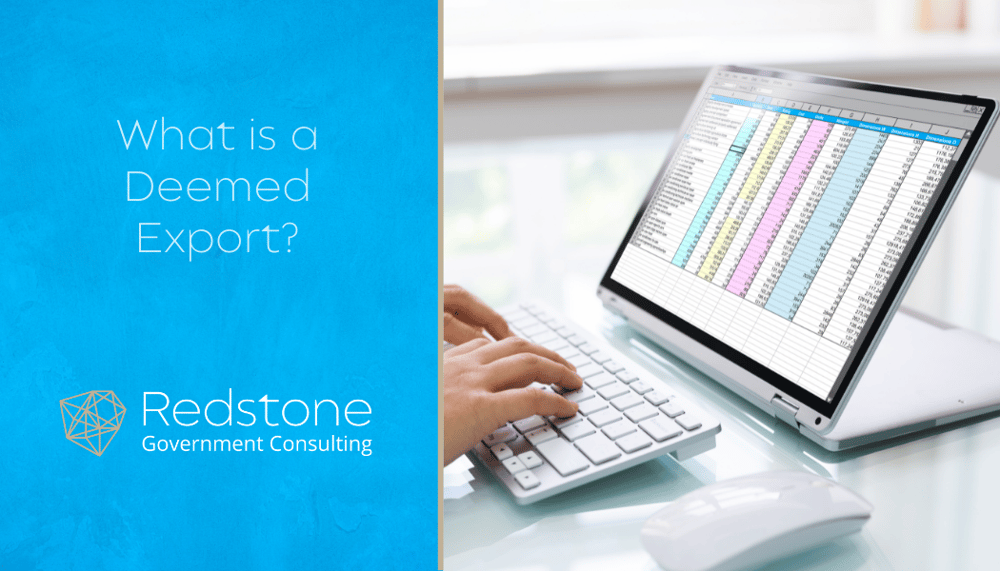 Both the EAR and the ITAR regulate Deemed Exports. But what exactly is a Deemed Export and how is it different from a traditional export?
Exports Defined
Most people assume exporting means shipping a tangible item outside of the United States. But it is possible to export technology and non-tangible items. And it is also possible to export even within the United States. A Deemed Export is defined as releasing or otherwise transferring controlled technical data to a foreign person in the United States. Both the EAR and the ITAR regulate these Deemed Exports, but to different extents.
EAR and Deemed Exports
Under the EAR, releases of controlled technology to foreign persons in the U.S. are "deemed" to be an export to the person's most recent country or countries of nationality.
Typical organizations using EAR "deemed" export licenses include universities, high technology research and development institutions, bio-chemical firms, as well as the medical and computer sectors.
With Deemed Exports, there is usually an obligation to obtain an export license from BIS or DDTC before "releasing" controlled technology to a foreign person.
ITAR and Deemed Exports
Under the ITAR, releasing or otherwise transferring technical data to a foreign person in the United States is considered a "deemed" export. Any release in the United States of technical data to a foreign person is deemed to be an export to all countries in which the foreign person has held or holds citizenship or holds permanent residency.
As an example, if you have a deemed export of ITAR technology to a foreign national from Canada, that was born in China, then ITAR views that as a deemed export to Canada AND China. EAR would view that only as an export to Canada.
Exemptions from Deemed Exports
It should be noted that those organizations having technology exchanges with persons with permanent residence status, U.S. citizenship, and persons granted status as "protected individuals" are exempt from the "deemed" export rule.
EAR "Deemed" exports are described in 734.13(b) of the EAR. The EAR defines a "release" of "technology" or source code in section 734.15 of the EAR, and defines activities that are not "deemed" exports in section 734.20 of the EAR. EAR Deemed Exports: https://www.bis.doc.gov/index.php/policy-guidance/deemed-exports
ITAR Deemed Exports are described in §120.17 Export: https://www.ecfr.gov/cgi-bin/text-idx?SID=70e390c181ea17f847fa696c47e3140a&mc=true&node=pt22.1.120&rgn=div5#se22.1.120_117
For further information about deemed exports and the specifics surrounding EAR and ITAR designations, contact Redstone Government Consulting. We offer a variety of consulting packages, training, and a host of educational articles on our website.