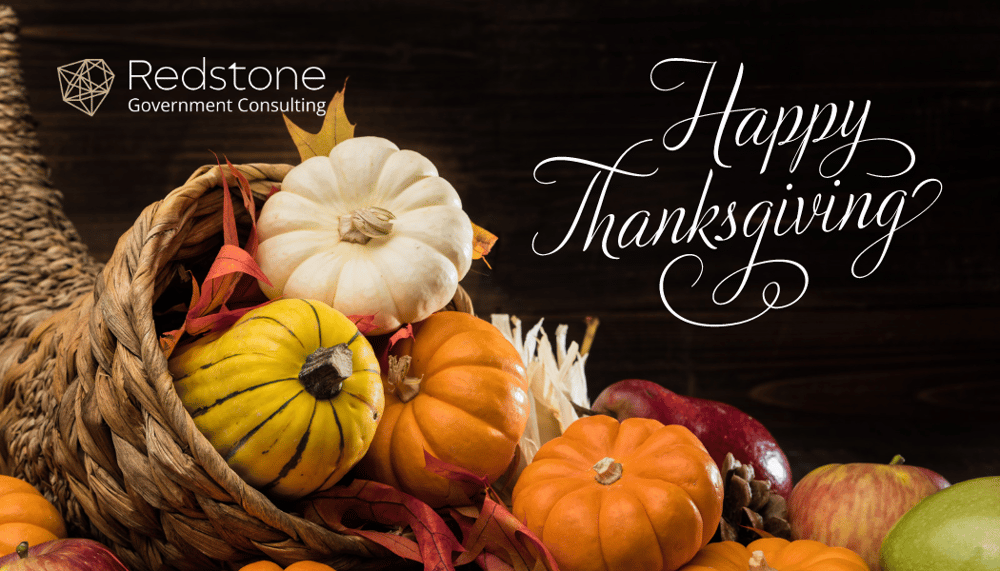 Thanksgiving is one of our favorite times of the year. The sounds of football on the television is a constant, the weather has cooled, the smell of pumpkin spice and nutmeg in every shop and home makes us inhale a little deeper, and the loud chaos of family and friends gathering for a meal is like a symphony to our ears. It is a beautiful holiday and a beautiful time to reflect.
As we reflect back on 2022, we do so with a smile. It was a whirlwind, starting with the move to a new office, finishing, most recently, with our most successful Redstone Edge Conference to date, and throwing in busy, crazy days in between. It was chaotic at times, stressful at other times, but wonderful the entire time. And it wasn't wonderful because of the new office, or the conference, or because it was a successful year. It was wonderful because we witnessed a team of truly amazing human beings be there for one another, time after time. We had the joy of adding precious new babies and grandbabies to our work family this year, but we also had many employee family tragedies and trials this year. Through each baby born and each family trial, our employees supported. Not only did they support by working more and harder, but they supported with love, kindness, encouraging phone calls and messages, gifts of support, and ultimately, understanding. We are truly thankful for the wonderful employees of Redstone GCI that we call our work family. When you bring together amazing people, amazing things happen.
To our clients, friends, and families, we are thankful for you and your trust, support, and loyalty to Redstone GCI this year and in the years past. The love and support of our families is what keeps us driven and going each and every day. At Redstone GCI, family always comes first. We are so thankful for you.
Clients, ask any of our employees, and they will tell you that they truly do enjoy their job. This is all because of our fantastic clients.
Not only are our clients literally changing the world for the better, but they are appreciative, thoughtful and so very impressive. It is a joy to work with so many incredibly talented and impressive contractors on a daily basis. We cherish you and are so grateful to be able to support you in accomplishing your goals.
Most importantly, we are forever thankful to God. God is the reason for everything. God is the vision and plan behind Redstone GCI and our wonderful families, employees, and clients. God listens to our prayers and helps us get through each day with strength and grace. God has truly blessed us, and we don't go one day without acknowledging his blessings.
We hope you all have a wonderful Thanksgiving and find the time to reflect and find thanks in your surroundings and blessings.