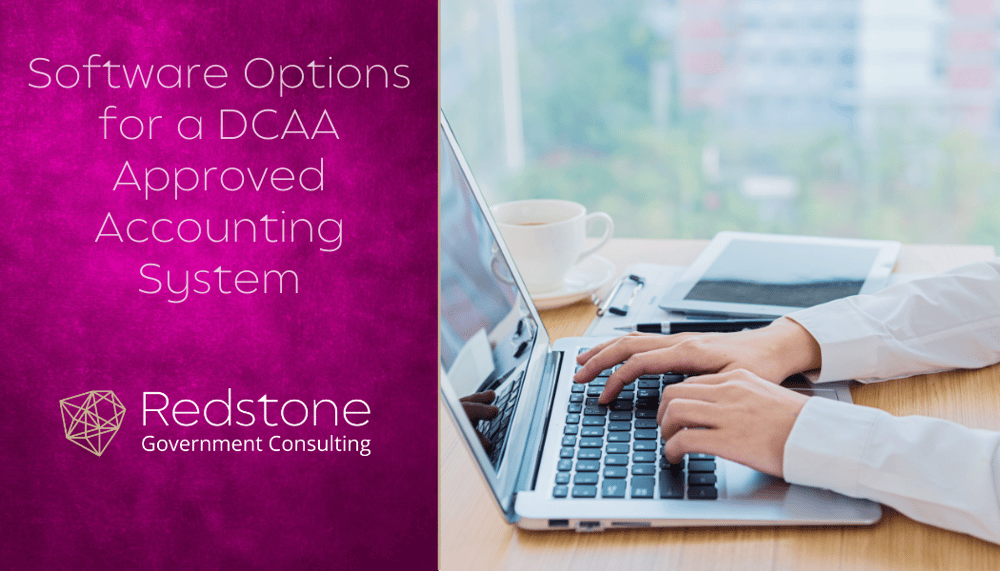 I talk with business owners all the time that are either just starting their business, or just getting their existing business into government contracting, and one of the questions we address almost weekly is – Which accounting software built for government contractors should I go with? The answer is, maybe none of them. While the popular govcon accounting software solutions are a really good option for many government contractors, you certainly aren't limited to those. If you're a relatively small government contractor, then other products such as QuickBooks might be a better software solution.
While it's true that QuickBooks is not a fully comprehensive solution, if set up correctly, it will do everything that you need to maintain accounting for government contracts. If you only have FFP or T&M contracts, have a pretty standard indirect rate structure, and don't have a very high transaction volume, then something like QuickBooks can provide a lot of bang for the buck.
Pros of Smaller Systems Like QuickBooks:
Cost: QuickBooks (regardless of which version) will cost hundreds of dollars per year, as opposed to thousands or tens of thousands per year for one of the big boys.
Implementation: Even though proper setup is needed to facilitate government contracting, that setup cost for QuickBooks, even if using a consultant, should be a fraction of the implementation cost for the bigger software packages.
Ease of Use: QuickBooks was developed to be run by small business owners, so it is a lot more feasible for a non-accountant to keep the books (at least handle the day-to-day transactions) using it, which is often the case for startup government contractors. This is usually not an option at all if one of the larger solutions is in place.
Manpower: Depending upon your transaction volume, QuickBooks can be successfully operated and maintained by one person (in many cases just a part-time position) whereas some of the other software packages can require a bit of a heavier lift to maintain.
Cons of Smaller Systems Like QuickBooks:
System Limitations: Even with a perfect setup and a trained accountant, there are some things that QuickBooks just won't do. The prime examples are calculation of indirect rates and contract monitoring (i.e., ceilings, funding, mods, etc.) – both of which are requirements if you're doing business with the government. However, these can be accomplished via excel, or in some cases with software plugins. Timekeeping and labor distribution can be other challenges, and both are required for govcon compliance. Labor distribution will work fine if using the native payroll functionality within QuickBooks and can be addressed even if using a 3rd party payroll provider. There are options for Timekeeping as well. (Stay tuned: We'll dive deeper into this in a follow-up blog in the next month or two).
Data Integrity: The flipside of the ease-of-use benefit with QuickBooks is that it takes intentional accounting process and controls to maintain integrity and avoid accidental errors. While process and controls are still needed with the larger software options, they are much more structured and it's not as easy to accidentally change things in prior periods that have already been closed.
Can I have a DCAA-Approved Accounting System with QuickBooks?
While many companies involved with government contracting start out with FFP and / or T&M contracts, usually they grow to the point (sometimes very quickly) that they are bidding on cost-type contracts, and in order to win those, you need a DCAA-Approved accounting system. And yes, you can have a DCAA-Approved Accounting System using QuickBooks. I've been party to assisting numerous QuickBooks clients with their SF1408 Pre-Award Survey, all to successful result. While there is some work and proper setup required to ensure all the boxes are checked, QuickBooks (as well as some other smaller software packages such as Xero) can absolutely meet all the DCAA requirements.
More information on DCAA pre-award accounting system requirements can be found here.
I said earlier that QuickBooks can be a good option if you only have FFP or T&M. That is true – maintaining the books for these types of contracts is pretty straightforward and QuickBooks will work even for mid-size businesses with these contract types. That said, QuickBooks can still potentially get the job done if you have cost-type contracts. Clearly, you need to be able to capture costs by contract or CLIN in order to determine invoice amounts, but QuickBooks can do that no problem, and frankly, you should be doing this for FFP and T&M contracts as well. You probably will need the help of excel when it comes to calculating invoices and tracking cumulatives, but you can easily pull data from QuickBooks to support these calculations, and with its invoice formatting tools, you can even customize your QuickBooks invoice to meet the needs for standard cost-type invoice submission.
So, if you're just getting into government contracting, I recommend that you consider QuickBooks or a similar system so that you can hit the ground running and still keep things pretty lean cost-wise. If you're already there but thinking you need to upgrade to a significantly more costly accounting system, I encourage you to take a look at what isn't working for you and consider whether your QuickBooks system can be optimized for better results, or if you really need to make the investment in a more robust solution.
Redstone GCI has a Collaborative Accounting team with extensive experience available to assist contractors with all manner of GL accounting support. We provide ongoing real-time accounting services, periodic review, establishment of close processes, client training, and more. Our services in this area also include support setting up your accounting system (including QuickBooks) from scratch and / or optimizing your existing accounting system for govcon compliance, as well as assistance with pre-award accounting system review prep. Our team would be happy to discuss any potential issues or concerns facing your organization as it relates to these areas.