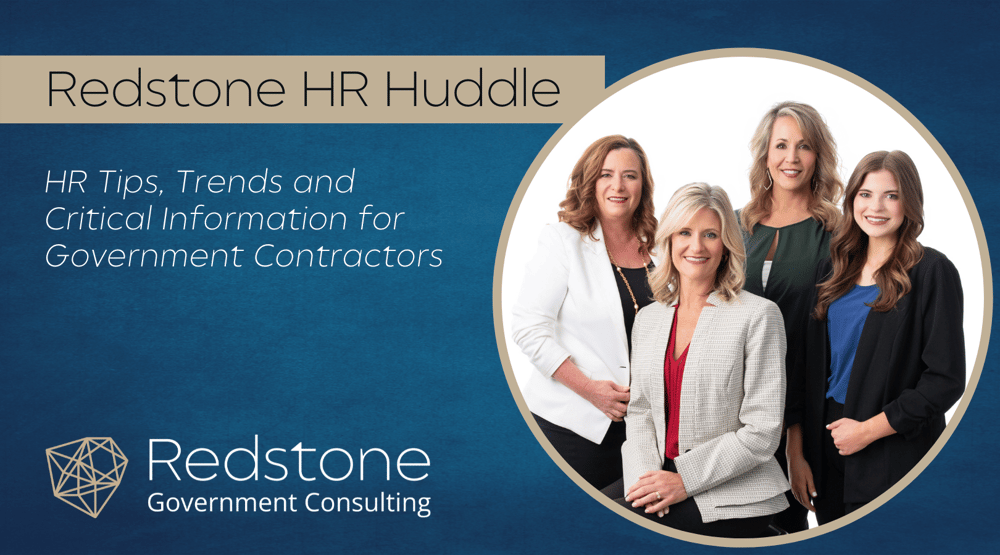 Complying with the abundance of Human Resources related requirements can be a daunting task for any company, but especially for federal government contractors. The Redstone Government Consulting HR Team routinely provides an assessment of the "current state" which helps management evaluate whether specific practice areas are adequate, legal and/or effective. The focus of the assessment is related to the federal laws and regulations under the jurisdiction of the Department of Labor, with particular emphasis on those of the Equal Employment Opportunity Commission, the Office of Federal Contract Compliance Programs and the Wage & Hour Division. Relevant state laws are also considered. Our thorough assessment involves a systematic and objective look to include, but is not limited to the following:
Employee Handbook /Policies
Contractor Code of Business Ethics and Conduct (FAR 52.203-13)
Fair Labor Standards Act
EEO/Anti-Harassment/Affirmative Action

Equal Opportunity (FAR 52.222-26)/ Executive Order (EO) 11246
Equal Opportunity for Veterans (FAR 52.222-35) / Vietnam Era Veterans' Readjustment Assistance Act (VEVRAA)
Affirmative Action for Workers with Disabilities (FAR 52.222-36)/Section 503 of the Rehabilitation Act of 1973

Compensation Plan Structure
Performance Management
Training
Davis-Bacon Act (FAR 52.222-6)
Service Contract Labor Standards (FAR 52.222-41) and related regulations
Employment Eligibility Verification (FAR 52.222-54)
Combating Trafficking in Persons (FAR 52.222-50 and 52.222-56)
Drug-Free Workplace (FAR 52-223-6)
A detailed report and presentation of findings is provided. The results provide decision-makers with the information necessary to decide what areas need a more thorough evaluation and subsequent policy and process improvement. Our team of experienced consultants will continue to be a valuable resource throughout the process of developing and implementing future change.