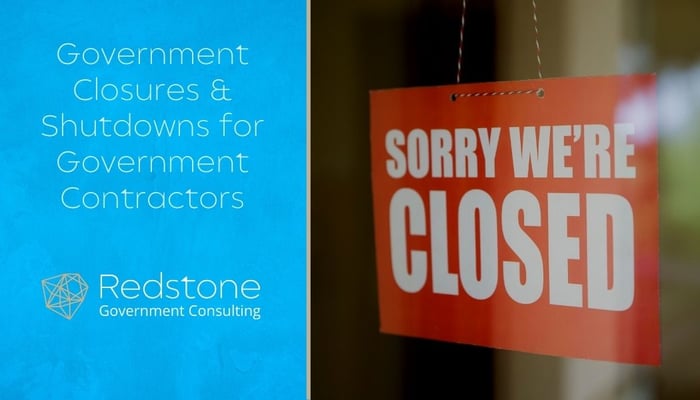 The December 21, 2018 deadline for a partial government shutdown is quickly approaching. That is an unwanted Christmas present for Government workers in the affected agencies, but what about for contractors? What should they do if the shutdown occurs?
The potential for a government shutdown has become a common occurrence over the past several years. With one looming again, the question of what to do if the government shuts down is again on the horizon.
A government shutdown means new funding is not available for the impacted agencies. If a contractor already has funds on contract, they will be able to continue performing with the funds on contract. However, getting new funds for the contract may be an issue. If the agency has funds that were previously made available and have not expired, the agency can continue to use the funds, and they can continue to fund contracts.
However, if the Government does not have funds for a contract or if they want to conserve funds, they may issue a stop work order. If you receive a stop work order, you should take all steps possible to wind down work in an efficient manner. You should also separately track costs associated with the stop work order. You have the right to claim costs associated with the stop work order. In such an instance, a request for payment of the costs along with an accounting of the costs and supporting documentation should be submitted to the government contracting officer.
It is always good to be prepared and know the steps necessary if a government shutdown arrives, even though we are crossing our fingers in hopes it is averted.