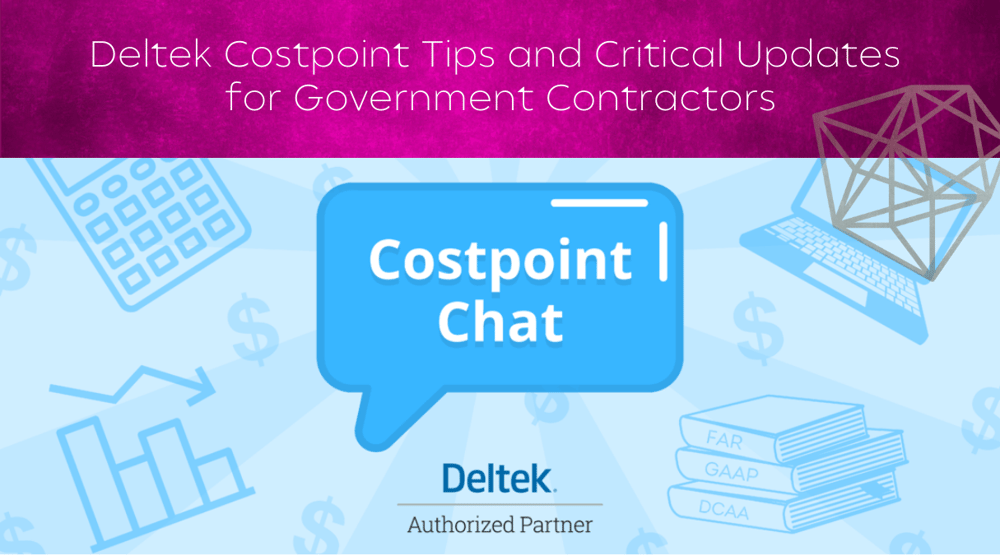 The Redstone GCI Costpoint group recently attended a Deltek partner meeting to learn more about the changes coming in the latest 8.1 version release. A highly requested feature from our client base, this update contains real time integration of data between Costpoint and Time & Expense. The system will no longer need to pass data back and forth for UDTs (User Defined Tables) 1-11, which include the major master data of Account, Project, PLC, Pay Type, and Organization. The Time & Expense module will now look directly at Costpoint for validation of these fields. Changes such as account descriptions, adding a pay type, or setting up a new project will all be instant updates in the T&E module. Lookups such as projects and accounts on timesheets will be provided directly from Costpoint data. UDTs 12-15 will remain unaffected and charge restrictions, such as project workforce, will continue to require the export/import process to be run.
IMPORTANT NOTE: There is some data cleanup required for this upgrade to be deployed smoothly. Deltek has analyzed the system data and identified potentials for data discrepancies between Costpoint & T&E. They will be communicating this to customers via e-mail and system messages leading up to the switch. Deltek has also created a utility to diagnose your system and identify where the potential discrepancies are. An example of this minor data mismatch would be a project that is active in Costpoint and inactive in T&E, or a project description over-ride done in T&E. The discrepancy with the most impact would be a record that does not exist in Costpoint, but exists in T&E. These items will have to be reviewed and corrected to proceed.
Deltek released the utility in the September timeframe and there will be no negative impact to cleaning up your data early. Information on the diagnostic toolkit can be located in the September Release notes here. Costpoint 8.1 started being released to selected, on-premise clients in September 2021; cloud hosted customers can expect to see the release of 8.1 in March-May of next year (2022) with remaining on-premise customers being deployed shortly thereafter. Information about the planned, spring releases will start being communicated in December.
If you have questions about what to expect in the latest Costpoint version or would like help analyzing and correcting the results of the T&E utility, contact the Redstone Government Consulting Costpoint team today.
Deltek is also continuing to make investments in updating and improving the Deltek Learning Zone. The learning tracks and course selection continues to grow, as well as the availability of on-demand courses. They have recently added a link to access DLZ learning courses directly from the Deltek Support Center to provide another method to access courses.
On the technical side, a few interesting recent release updates have included:
Updates to the Federal Certified Payroll Report in Costpoint, to add the ability to report corrections from past pay periods.

Updates to the Form 941 to satisfy requirements associated with the American Rescue Act of 2021.

The Manage Local Taxes screen has been updated to add a new field to allow specification of dependent exemption amounts for local taxes.

The process for importing FAR and supplemental regulation files into Costpoint has been updated to support special characters and new lines.