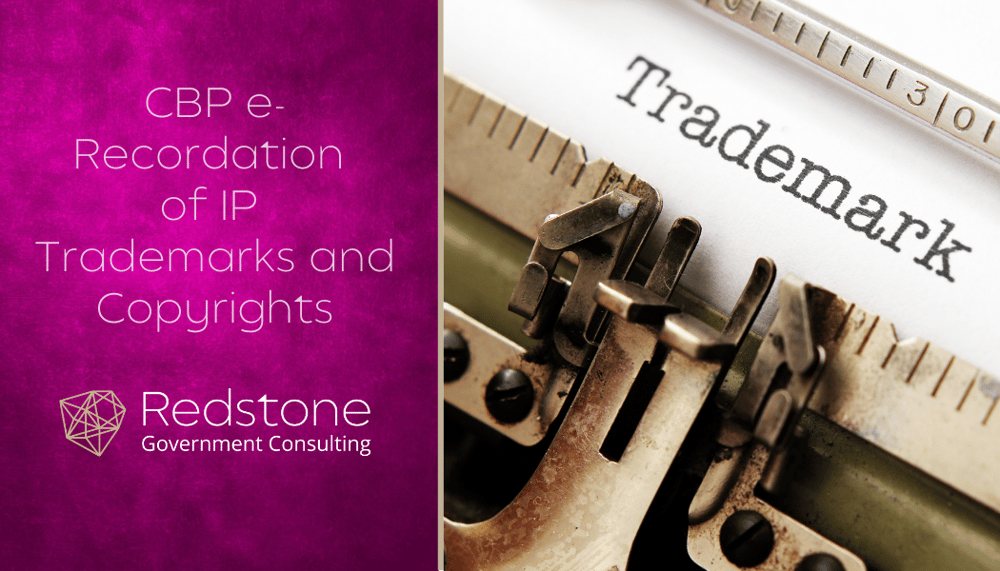 Did you know that you can and should record your Intellectual Property such as Trademarks and Copyrights with Customs and Border Protection (CBP) using their e-Recordation system? Once you do so, CBP can help prevent the importation and exportation of infringing goods. In fact, you must record your IP with CBP because CBP cannot help you with infringing or counterfeit imports/exports if you don't! This service is readily available here.
CBP and E-Recordation
CBP's border enforcement of Trademarks and Copyrights is premised upon recordation using their e-Recordation system.
CBP monitors shipments to prevent importation and exportation of infringing goods
CBP's Intellectual Property Rights InternalSearch ("IPRiS") database is accessible by CBP Officers at all (328) U.S. Ports of Entry
CBP Trademark Recordation is effective for the term of, or remaining period of, the underlying registration
CBP Copyright Recordation is effective for 20 years from the date of approval/issuance
The CBP E-Recordation Process
The filing of this electronic application will begin the administrative recordation process with CBP. A separate application is required for each recordation sought. The recordation fee for Copyrights is $190, while the recordation fee for Trademarks is $190 per International Class of goods. We recommend that you have the following materials and information readily available before you begin the application process:
S. Patent & Trademark Office Registration Number or the U.S. Copyright Office Registration Number
Digital images of the protected mark/work in ".jpg," ".gif" or ".pdf" format that accurately depict the right to be protected. Individual image files are limited to 2MB.
Evidence of a pending application for registration at the U.S. Copyright Office, if recording an unregistered copyright with CBP
Familiarization with the applicable regulations:
Once your recordation application has been approved, you may view your CBP recordation using the Intellectual Property Rights Search (IPRS) database at: IPRS
Redstone Experts Can Help
When you need to manage your company's intellectual property, you may be overwhelmed with the process of recording them, while understanding the importance of the protection offered by CBP. Redstone's team can help you with the application and recordation process, ensuring your intellectual property benefits from all the protection which our government can offer. Contact us for guidance in the E-Recordation process.