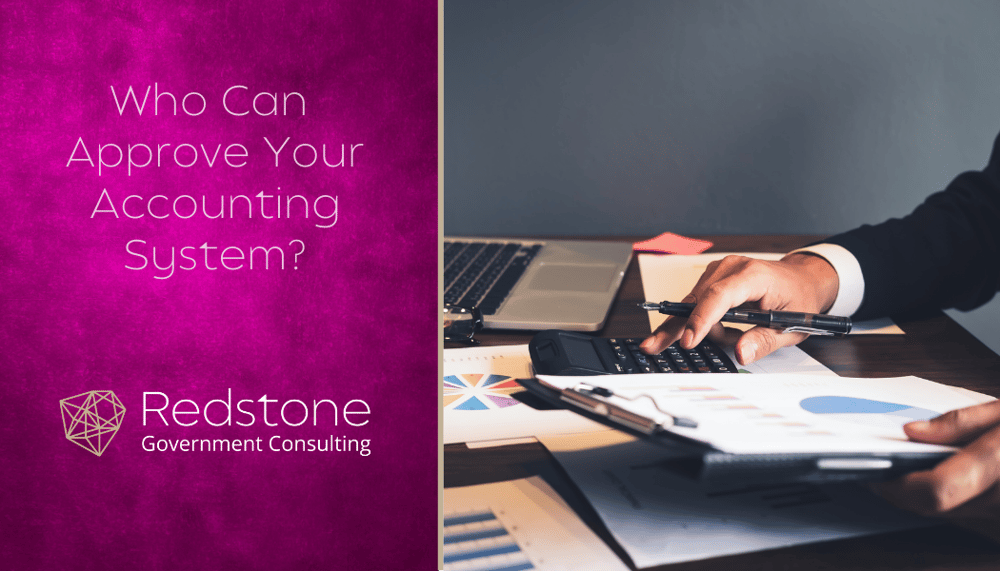 Government contractors have been undergoing accounting system reviews by DCAA for years, but more recently, the adequacy of a contractors accounting system does not necessarily have to be determined by DCAA. Some Government agencies are relying on outside accounting and consulting firms to offer confidence that a government contractor has an adequate accounting system as a prerequisite for awarding a cost reimbursable contract.
Did you know that in order for a government contractor to be awarded a cost reimbursable contract, the contractor must have an accounting system which has been reviewed and approved for estimating, accumulating and reporting cost in a manner acceptable to the Government? FAR Part 31, Cost Principles, is the regulation that all government contractors must adhere to in order to attain this "approved" status and it is becoming more and more important to government contractors, small and large, to ensure that the accounting system has been review and approved. Traditionally, this has been accomplished with a Pre-award Accounting System Review by DCAA. However, there is good news for contractors, some government agency solicitations offer contractors the option of either providing evidence that the accounting system has been reviewed and approved by DCAA or provide evidence that the accounting system has been reviewed and approved by an independent CPA. Although, the cost of hiring an outside CPA/consultant is out of pocket for the contractor, this option is good for many reasons,
Contractors don't have to wait around on DCAA, who is understaffed and overworked,
Contractors can bid on more opportunities or they don't have to pass up opportunities as a result of not having that "DCAA Approved Accounting System",
If and when DCAA does eventually come to audit, a contractor will have increased confidence in their accounting system, and
This can also be helpful for a prime/sub relationship in that prime contractors are responsible for monitoring their subs and gaining confidence in their sub's accounting system can contribute to that monitoring process and allow prime contractors to issue cost reimbursable contracts to their subcontractors without any DCAA involvement.
Have you seen this requirement in a solicitation? Many times the language in a government solicitation looks something like this:
"In order to be considered for award of this contract and subsequent cost-type task orders awarded hereunder, the offeror shall provide evidence that it has an adequate financial management and accounting system and fund tracking procedures in accordance with FAR 16.301-3(a)(3).
Providing evidence of an adequate accounting system is a matter of contractor responsibility in accordance with FAR 9.103 and 9.104-1(e). The offeror shall complete and submit a Defense Audit Agency (DCAA) Preaward Survey of Prospective Contractor Accounting System Checklist at the time of proposal submission. Offerors having applicable and current information from DCAA or DCMA shall also submit that documentation.
Offerors who have not had an Accounting System Review(s) by DCAA or DCMA may, at the offeror's expense, submit information from an Independent Certified Public Accountant (CPA) or other qualified independent third party, verifying that the offeror's accounting system complies with the requirements stated within the DCAA Contract Audit Manual (DCAAM) Chapter 5-202, Preaward Survey of a Prospective Contractor's Accounting System and Standard Form (SF) 1408, Preaward Survey of Prospective Contractor's Accounting System."
We at Redstone Government Consulting have experience helping contractors meet this requirement. We are CPAs/Consultants, many of whom are retired from DCAA, that specialize in accounting and regulatory compliance for Government Contractors. In situations where an independent third party review can satisfy solicitation requirements as validation of an adequate accounting system, Redstone Government Consulting will work with you to make sure that your accounting system meets the preaward criteria for an "approved accounting system". Similarly, if the solicitation requires an accounting system deemed adequate by DCAA or another government agency, Redstone Government Consulting will work with you towards a favorable government audit opinion.