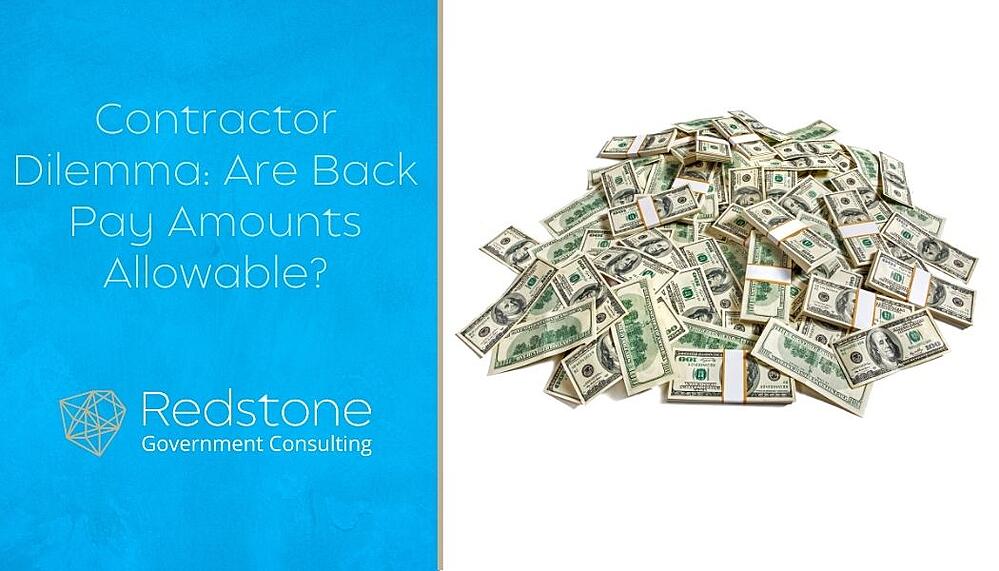 Contractor Agrees to Reimburse Employees for Back Wages after Cited SCA Violation
An investigation conducted by the U.S. Department of Labor's (DOL) Wage and Hour Division for compliance with the McNamara-O'Hara Service Contract Act (SCA) and the Contract Work Hours and Safety Standards Act (CWHSSA) revealed that CH, Inc. violated the provisions of these two statutes by underpaying 35 employees $268,899 in fringe benefits and overtime which, under the statutes, those employees were entitled to receive.
The contractor failed to pay SCA stipulated fringe benefits of up to $3.59 per hour to part-time employees; application of SCA fringe payment applies to all employees and does not distinguish among temporary, part-time, or full time employees. The DOL also found that CH, Inc. did not accurately reimburse employees for overtime worked within the CWHSSA guidelines.
CH, Inc. agreed to pay the back wages to the employees for services performed, ostensibly in the form of retroactive adjustments to prior period salaries, and the question arises among contractors whether back wages, in this scenario, are allowable under the FAR 31.205-6 "Compensation" cost principle.
Backpay is expressly unallowable under FAR 31.205-6(h), with an exception pertinent to the CH, Inc. scenario: if back wages are owed as required by a "negotiated settlement, order, or court decree", and the underpayment is clearly tied to "actual work performed", back pay is clearly an allowable expense.
Given that a government agency (DOL), through an investigative process, rendered the contractor in violation of two federal statutes (and implementing contract clauses), moreover having calculated specific underpaid wage amounts directly linked to the violation, any contractor facing this scenario should be able to support back wages as an allowable expense billable to the applicable government contract to which those employees worked. Although our source for this news item does not expressly note in what context a settlement was reached between CH, Inc. and the DOL, it is obvious that an agreement was executed between the two parties requiring the contractor to pay the back wages as a function of compliance with the applicable statutes and contract provisions.
Government auditors and procurement officials, however, differ in application of the FAR 31.205-6(h) criteria when back wages are allowable, whether arising from a federal investigation with a clear mandate to retroactively restore affected contractor employees, or from a self-initiated contractor internal review requiring retroactive pay adjustments to employees (as a matter of complying with federal regulations) without a negotiated settlement, order or court decree. Most often, federal auditors and procurement officials have not recognized any back wages as allowable unless there is documented "negotiated settlement, order, or court degree", which implicitly suggests that a government or employee initiated evaluation and/or litigation process must have been in play preceding a written mandate for payment of back-wages. Hence, contractor self-disclosure of wage underpayments whereby contractors voluntarily restore employees' salaries, even if arising due to inadvertent circumvention of federal statutes or employee contracts, will not necessarily fulfill the expectations for asserting back pay as allowable without a documented settlement of some nature.
If you have Service Contract Act requirements and need assistance in interpreting the regulations, please do not hesitate to contact us.