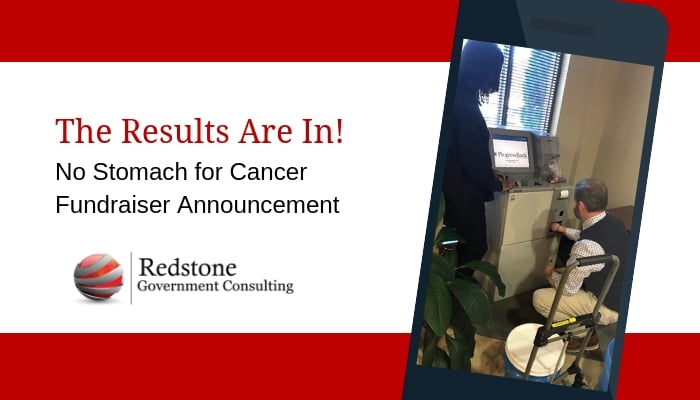 December 3rd marked the end of our No Stomach for Cancer Fundraiser and we'd like to extend thanks to all our clients and our team here at Redstone GCI for their generous support. You know us bean counters had to foot and double-foot the totals, but we're pleased to announce that the audited results are in and we've raised $5,392.46.
Contributions were made by our team members, clients and friends as well as by registrants to the Redstone Edge Conference. We're hopeful that our contribution provides a step in the right direction for a cure. For more information about No Stomach for Cancer please visit https://www.nostomachforcancer.org/.
A special thanks to Progress Bank and Jep Buchanan for letting us use your counting machine. We're so thankful we didn't have to count thousands of dollars of change by hand for our fundraiser for No Stomach for Cancer.