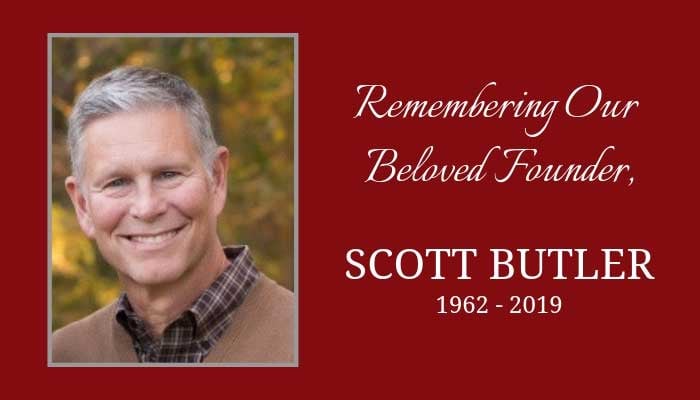 It is with a heavy heart and eyes filled with tears that we write this message. Scott Butler, our beloved friend, mentor, and the founder of Redstone Government Consulting has passed away after a strong, faithful and diligent battle with cancer. If you knew Scott, you instantly loved and admired Scott. He was a friend to everyone he met, and he deeply and truly cared for those around him. Scott had an incredible faith and love of Jesus Christ and it showed in every interaction he had, whether good or bad. Our lives will be forever changed, because we had the fortune to work with Scott daily. In a picture hanging in Scott's office was a quote,
One hundred years from now it will not matter
What kind of house I lived in,
How much money I had,
Nor what my clothes were like
But the World may be a little better
Because I was important in the life of a child.
Please take the time today to make an impact on the lives around you. Hug a child in your life or support a charity, as this is what Scott would want. Scott is and will always be deeply missed. Please pray for Scott's family and our RGCI family as we go through this incredibly sad time.
With love,
Redstone Government Consulting