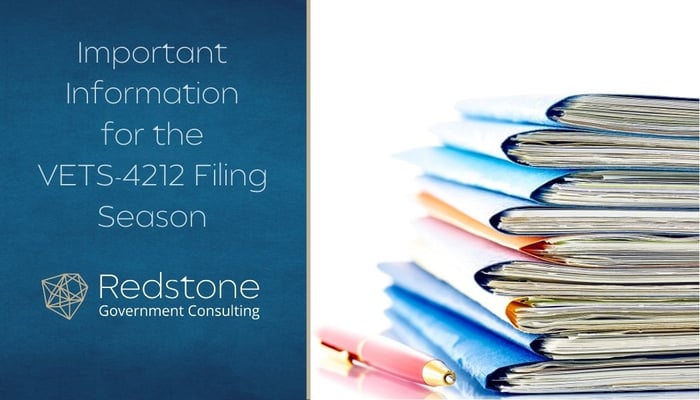 It's that time again! This is a reminder of the Federal contractor obligations for record-keeping and reporting under the Vietnam Era Veterans Readjustment Assistance Act (VEVRAA).
VEVRAA requires all nonexempt Federal contractors and subcontractors with a contract or subcontract in the amount of $150,000 or more to provide an annual report of the number of employees in their work forces, by job category and hiring location, who are qualified covered veterans. VEVRAA also requires federal contractors and subcontractors to report the number of new hires during the reporting period who are qualified covered veterans.
The 2018 filing season for the VETS-4212 began on August 1, 2018 and ends on September 30, 2018
Government contractors must submit a VETS-4212 report no later than September 30, 2018
Please refer to the links below for more information on filing your VETS-4212 report and of course we're always here to help.