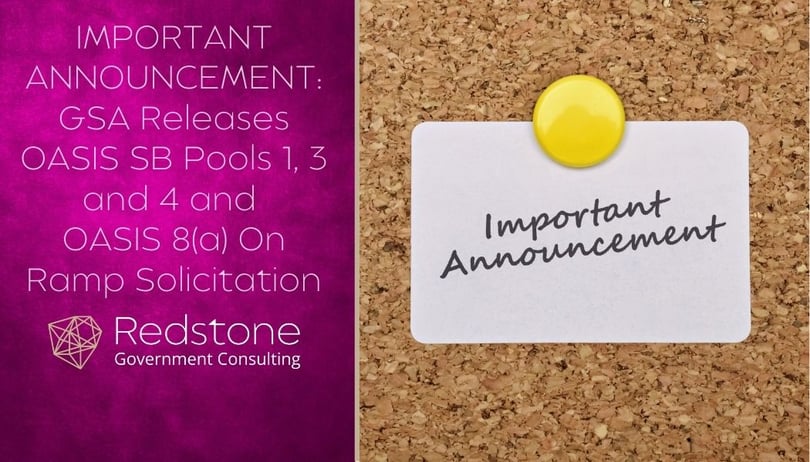 Key Dates (Subject to Change. Always check FBO/solicitation for latest info):
Virtual Industry Day: May 7, 2019
Questions: submitted through "Symphony" by May 10, 2019
Q&A Response: TBD
Proposals Due: June 20, 2019, 11am ET
Redstone GCI has assisted numerous companies with OASIS proposal preparation dating back to the original OASIS on-ramp and is uniquely positioned to assist your company with questions related to this solicitation. We're actively reviewing the solicitation documents and have been tracking activity around these pools for the past few years. If you need assistance, please let us know soon. We are extremely diligent about our proposal assistance and for that reason can only assist on a first come basis to protect our clients and mitigate OCI concerns.