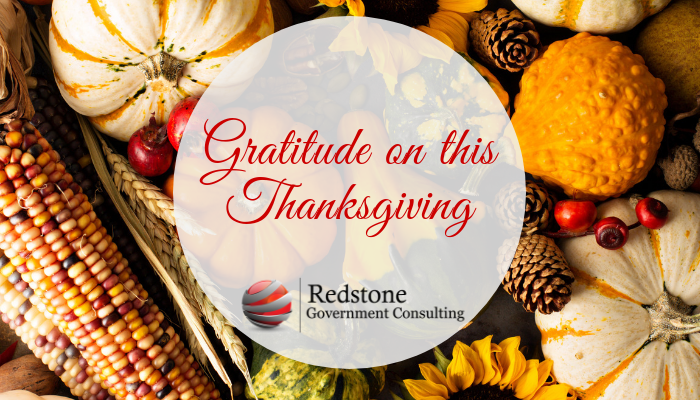 This year's theme is gratitude. Gratitude is defined as the quality of being thankful, readiness to show appreciation for and to return the kindness.
I'm grateful for the spirit of working together and the community at RGC this past year where employees unselfishly stepped up and allowed me to focus on my health and my family. I'm thankful that we love others and we stay focused on loving our neighbors, our customers, and not ourselves. I'm grateful for my company who posted a record year in revenue as we increased to 27 employees.
My personal journey continues, I went through 6 months of aggressive chemotherapy and was admitted to a research study at MD Anderson. Amazingly I was able to have a corrective surgery back in May. I went 70 days on a feeding tube with nothing to eat or drink. Finally, in September I was able to get off the feeding tube and begin eating. I had scans performed at MD Anderson on November 7 and learned that the cancer has returned.
When one goes through such a trial, you either move forward or backward but you will change. If you are angry and bitter you will become even more bitter, but if you understand the good news and the gospel of Christ, then you become grateful, strengthened, you love your neighbors more, and you learn to live one day at a time with your higher power guiding you. This is my story, or better said God's story through me because I could never bear this alone. My employees, my family, and friends have shown me God's love, and for that, I'm humbled and grateful.
This Thanksgiving give praise honor and glory to God and be thankful for your many blessings.