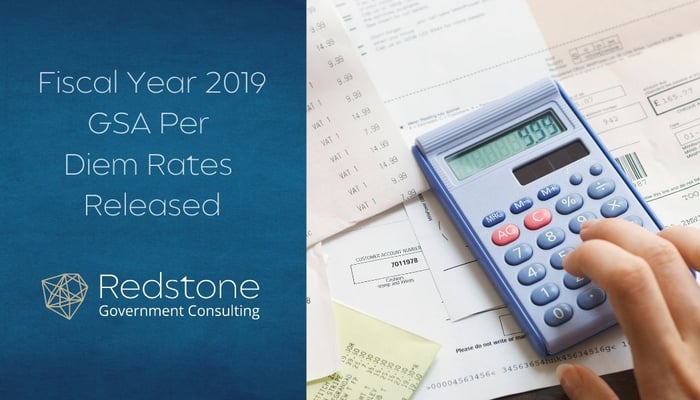 On August 14, 2018 the U.S. General Services Administration (GSA) released the Fiscal Year 2019 travel per diem rates, taking effect October 1, 2018. These represent the maximum reimbursable amounts allowed for expenses incurred by federal employees. Making adjustments based on the current economy is important, as well as taking into consideration local price variations in what is termed "Non-Standard Areas."
Some of the FY 2019 GSA Travel Per Diem Highlights & Takeaways:
The Standard CONUS (Continental United States) per diem rate was increased by approximately 3.5% ($144/day to $149/day).
The overall FY 2019 M&IE was increased approximately 4% from FY 2018
The overall standard CONUS lodging per diem has increased by 1% ($93/day to $94/day); the FY 2019 lodging per diem study used the average daily rate data from April 2017 to March 2018.
The FY 2019 standard CONUS per diem rates cover approximately 2600 counties; however, there are 325 Non-Standard Areas (NSA's) that have per diem rates higher than the standard CONUS rate. The NSA rates are based on Average Daily Rate data from the lodging industry.
Additional Resources:
For more information the FY 2019 GSA per diem rates, visit the GSA website:
*Unanet Clients: Log In and download new per diem rate tables here