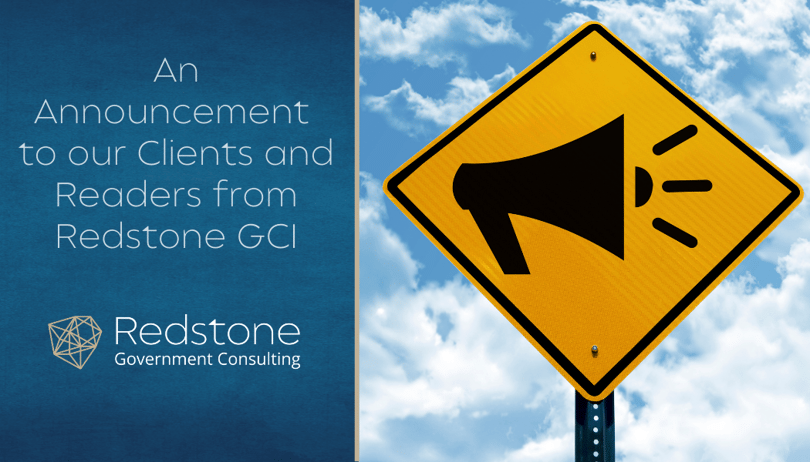 In our line of work supporting government contractors, we get to see on a first-hand basis the level of our preparedness as a Nation to deal with the most complex challenges the world can throw at us. We are reminded of similar challenges our Nation has faced over its relatively short existence and the ingenuity, speed, and compassion for our fellow Americans that was put into the response to those efforts. In every instance, we have weathered the storm and come out on the other side stronger for it. No disaster response will ever be perfect; if they were, we wouldn't call them disasters, emergencies, or other terms denoting their unexpected and undefined nature.
While the news media, social media, and our 24/7 level of connectedness constantly informs us of the worst, it's important to have perspective as well. This is absolutely a serious event, and everyone should be aware, but the single most important thing that we can do as individuals is to focus on our sphere of influence and what we can control. Panic is not productive because it causes paralysis. Take small steps every day to prepare yourself and those around you. Check-in with your neighbors, both to make sure they're OK and to make sure that the first time you need help isn't the first time you're meeting them. Look for the positive news and place as much emphasis on that as the anxiety-inducing daily barrage. Just today, NPR aired a story of an 89-year old doing just fine after contracting the virus in Washington, and I'm sure there will be countless others with the same result as we move forward.
Regardless of the media and the current political punditry of blame gaming, I can assure you that the CDC, HHS, DHS, BARDA, FEMA, and so many other agencies have been preparing for this type of event and we as Americans are positioned better than any other nation on Earth. During the past 15-years, our team at Redstone GCI has had the opportunity to support so many government contractors who are focused on and have been preparing for an event response of this magnitude. Their teams of scientists, engineers, logisticians, first responders, medical personnel, and others include the most brilliant minds in the world partnering with multiple government agencies to prepare us as a Nation. A single example that we can share was the opportunity to support multiple contractors since 2013 who are participating in the Fill Finish Manufacturing Network initiative lead by HHS BARDA and domestic government contractor partners that will provide for vaccine production capabilities to support the entire U.S. population when a vaccine becomes available.
Will there be failures and shortcomings in our response as a Nation? Absolutely. Will we learn from those and be better prepared for the next event? Absolutely. Events like this are never scripted, but the U.S. Government through every administration has made this type of event a priority through the creation of Agencies and teams of government contractors focused on support of our Country. We will learn from this and life will go on, albeit a little different for the foreseeable future.
We want you to know that during this time we will continue to focus on our clients who provide lifesaving services and products to our Country every day. While there is potential for interruption of support, for now, it's business as usual amongst our team. A significant percentage of the support we provide to our clients is remote using virtual collaboration tools and we have the technological capabilities to continue that support whether it's from our office or our homes. We will monitor the situation daily with a focus on the health and well-being of our team, their families, our clients and our community as our priority in future decisions we make as a Company. If you have questions about your government contracts whether it's accessing contingency funds, delays and equitable adjustment impacts, or simply working with a virtual auditor from DCAA, we want to hear from you. Fiscal policy decisions during events like this tend to impact government contractors positively. Much like the events during the downturn at the start of this past decade, government contractors will lead the charge toward recovery and we stand ready to support our clients with rapid proposals for mobilization and support related to the response efforts.
We also want to remind everyone that during this time the most valuable thing we can all do is to show compassion and love for our families, coworkers and those around us.
Love is patient, love is kind. It does not envy, it does not boast, it is not proud. It is not rude, it is not self-seeking, it is not easily angered, it keeps no record of wrongs. Love does not delight in evil but rejoices with the truth. It always protects, always trusts, always hopes, always perseveres. Love never fails. ~1 Corinthians 13: 4-8