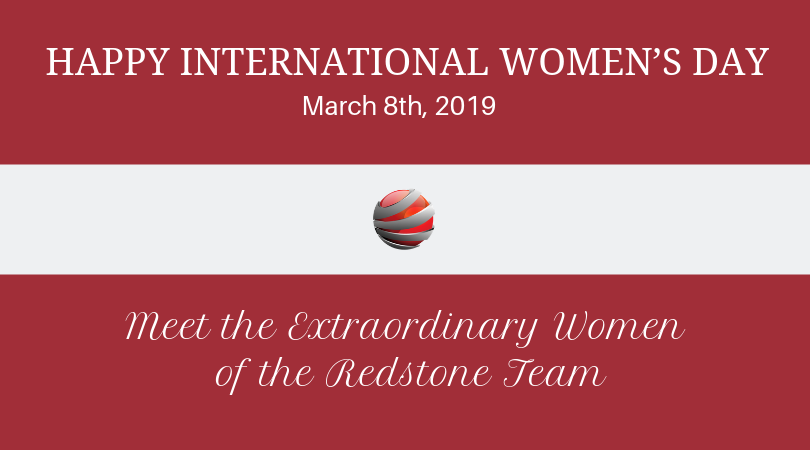 Did you know that the 2019 United States Congress has the highest number of positions ever held by women? While we aren't a direct Government entity here at Redstone GCI, we have extraordinary women working alongside Government contractors every day. From legal professionals to CPAs and expert consultants, all the way to our very own CEO, these amazing women have helped us become the renowned company we are today.
Courtney Edmonson, CPA – CEO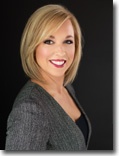 Ms. Edmonson earned a Bachelor of Science Degree from Jacksonville State University and obtained her Master of Accountancy Degree from the University of Alabama in Huntsville, Alabama. She is also a Certified Public Accountant and serves on the Board for a non-profit organization, HEALS (Health Establishment at Local Schools). Courtney's background with RGCI began almost 20-years ago where she was the second consultant brought onboard to assist with the emerging government compliance team. Since that point, Courtney has played a critical role in the growth and development of the RGCI team from a small group of consultants providing government contract consulting in Huntsville, AL to an international consulting team providing assistance to government contractors in the areas of cost compliance, human resources, pricing/proposals, software implementations, contract management, DFARS Business Systems, training and many other specialized areas throughout the U.S. and in multiple countries abroad.
Lori Beth Moses Chief Administrative Officer

Ms. Moses holds a B.S. in Human Resources and Business Management and is currently pursuing a B.S. in Acquisition and Contract Management from Athens State University. Lori Beth is the glue that holds the office together and has been a part of the RGCI team since the very beginning. Her role as the Chief Administrative Officer where she leads all administrative activities of the firm is invaluable in keeping a constant direction and focus for the firm. She plays an integral part in large training initiatives, as well as the annual Redstone Edge Conference.
Cheryl Anderson, CPA – Director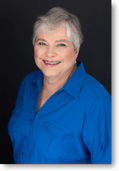 Cheryl earned a Bachelor of Science degree in Accounting from Auburn University at Montgomery and a Master of Business Administration degree from Wichita State University. Cheryl is a Certified Public Accountant (CPA) and worked as a DCAA auditor for 35 years, retiring as a Reginal Audit Manager Cheryl assists RGCI clients with matters pertaining to DCAA audit and compliance and frequently leads client teams in preparation for DFARS Business System audits and evaluations.
Kimberly Basden – Managing Consultant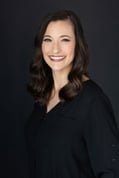 Kimberly earned a Bachelor of Science degree in Commerce and Business Administration from The University of Alabama in 2007. Kimberly worked in public accounting as a financial statement auditor prior to joining RGCI. Kimberly is a valued member of the RGCI team who primarily provides assistance to small to mid-sized businesses in the areas of government compliance and audits. Her background and tenure with Redstone spans almost a decade where she has gained exposure and expertise in all matters pertaining to government cost accounting.
Kelli D. Beene – Senior Legal Contracts Consultant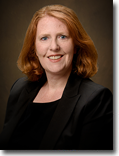 Kelli received her undergraduate degree from the University of Alabama Culverhouse College of Commerce and Business Administration. She continued her education at the University of Alabama where she received her law degree from the University of Alabama School of Law. Prior to joining RGCI, Kelli was an acquisition attorney at the Missile Defense Agency. Kelli's unique background of government legal experience provides a much-needed skill set to RGCI's offerings in the areas of proposal preparation, contract management and interpretation and management of subcontracts. Kelli frequently assists clients with proposal compliance matrix development, model subcontract and specialized request pertaining to Freedom of Information Act inquiries, contract disputes and bid protest assistance.
Jamie M. Brabston – Senior Legal HR Consultant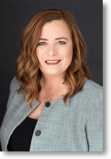 Jamie received her undergraduate and law degrees from The University of Alabama. Prior to joining RGCI, Jamie was an attorney specializing in employment law issues at a mid-size regional law firm, and also previously served as General Counsel & VP of Human Resources for a successful government contractor where she assisted with a variety of complex legal issues and transactions. Jamie shares the role of leading the RGCI HR Team where she uses her legal background to provide much-needed expertise in matters involving the Department of Labor. She frequently speaks and teaches for our clients on matters of SCA Compliance, FLSA, EEO and many other emerging HR issues our clients face.
Sheri Buchanan – Managing HR Consultant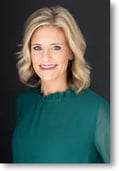 Sheri received a Bachelor of Science in Business Administration in Human Resource Management from the University of Alabama Huntsville in 1995. Prior to joining RGCI, Sheri filled various positions within the HR field. Sheri has been with RGCI since the beginning where she initially provided HR support to RGCI. We quickly realized that her bright smile and exceptional knowledge could also assist our clients as well. Over the past 6-years, Sheri has led the development of the Redstone HR Team which now consists of 4 consultants providing much-needed assistance to our clients on compliance with DOL, OFCCP, SCA, ERISA, and other HR matters.
Karen Cartwright – Managing Consultant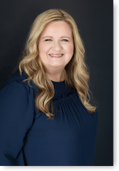 Karen has a BS degree in Accounting from Troy University and an AS degree in Business Administration. Prior to joining RGCI, Karen has managed the accounting departments for both large and small government contractor companies. Karen leads complex Costpoint implementations and provides ongoing end-user assistance to our Costpoint clients. She also lends a much-needed hand in the management and administration of Redstone's Costpoint database and plays an integral part of the month/year-end close process and management reporting.
Katherine Donnell – Consultant, Unanet Practice Lead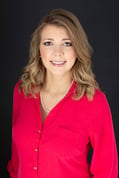 Katie earned a Bachelor of Science degree in Accounting from The University of Alabama in Huntsville in 2010. She received her Master of Business Administration (MBA) from The University of North Alabama in 2014, graduating Cum Laude. Katie has been with RGCI since 2013 and leads our Unanet consulting practice providing guidance to both established and emerging government contractors on best practices in the implementation and use of Unanet to meet government compliance expectations.
Cyndi Dunn, CPA – Director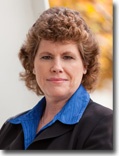 Cyndi graduated from Virginia Commonwealth University with a Bachelor of Science in Accounting. Cyndi is a Certified Public Accountant. Prior to joining RGCI, she started her career in public accounting and transitioned into positions with large government contractors that included Director of Internal Audit, Controller and Vice President of Finance/Controller overseeing Accounting, Contracts, Purchasing and Human Resources. Cyndi has been a valued leader within RGCI since the firm was formed. She frequently leads purchasing system implementations (CPSR), review and audit tasks associated with various DFARS Business System areas, cost/pricing and proposals, and overall guidance on a wide variety of government accounting and compliance issues. In addition to accounting and compliance, Cyndi provides strategic planning and assistance due diligence and M&A activities. With 2-decades of industry experience and a decade of consulting experience, Cyndi is an excellent resource to our clients and our firm.
Pamela Greer – Costpoint Managing Consultant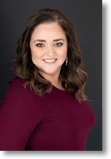 Pamela earned a BSBA degree in Accounting from the University of Central Florida. Pamela's career in Government Contracting spans over two decades where she has provided leadership in the areas of accounting, finance, SOX, and government compliance. She is a COGNOS expert and frequently assists our clients with complex FP&A tasks within Costpoint as well as general support on government contract cost and pricing issues.
Suzanne Hyatt – Consultant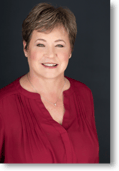 Suzanne's career in accounting spans years where she developed an expertise in accounting support and leadership roles supporting government contractors in implementation and operation of Costpoint, assisting with employee training, and providing outsourced accounting services, including accounts payable, general ledger, and payroll. Suzanne is a member of the RGCI Costpoint team, where she leads our internal payroll administration.
Laura Keith, CPA – Senior Managing Consultant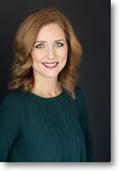 Laura earned a Bachelor of Science degree in Business Administration from Auburn University and obtained her Master of Accountancy Degree from The University of Alabama. Laura is a Certified Public Accountant, and prior to working at RGCI, she worked in public accounting as an audit manager. She also worked many years at a Big 4 CPA firm. At RGCI, Laura leads financial accounting and reporting tasks for our clients in a variety of areas from outsourced accounting to complex due diligence analysis surrounding contractor mergers and acquisitions. Laura also serves as the firm's liaison with the AICPA for attestation related engagements.
Kayla Klutts – Human Resources Administrator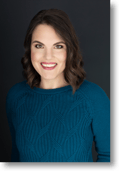 Kayla holds a bachelor's degree in education from Lakeland University. She is also a graduate of the North Alabama Society for Human Resource Management (NASHRM)'s Mentor University. Prior to joining RGCI, Kayla taught and worked at a law firm where she developed a passion for education and employee benefits administration. She is an invaluable part of the RGCI team lending a hand with both HR administration as well as internal and external training initiatives.
Kaitlin McConnell – Marketing Administrator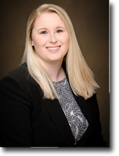 Kaitlin earned her Bachelor of Science degree in Journalism with a concentration in Public Relations and Marketing from Middle Tennessee State University. Kaitlin provides much-needed support to the RGCI team in the areas of marketing and public relations. She plays an integral role in the development of proposals and maintenance of the RGCI blog and training offerings.
Jarine Payne – Consultant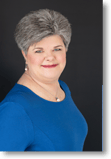 Jarine earned a Bachelor of Science degree from Athens State University with a major in Accounting. She primarily works with Lori Beth in keeping the office running smoothly. She's the main point of contact for our team members in project setup, as well as AP and Expense reporting.
Farida Rennie – Consultant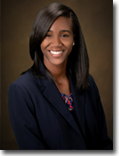 Farida has a degree in Accountancy from the University of Alabama in Huntsville. She is currently pursuing her Master's in Business Administration. Farida assists our small business clients with accounting outsourcing and frequently plays a role in more complex consulting projects centering around government compliance and audit. Farida has a passion for teaching and learning and in her short time with RGCI has also assisted in the development of web-based training and Vlogs that will soon be released at www.redstonegci.com.
Linda Scalf – Human Resources Consultant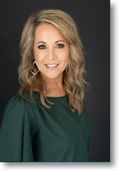 Linda earned a Bachelor of Science degree in Business Administration with a concentration in Human Resource Management from The University of Alabama in Huntsville. Prior to joining RGCI, Linda was an HR Manager at a large government contractor. Linda specializes in AAP compliance. She also works with government contractors in the development of compensation plans and the evaluation of best practices in HR compliance.
Erica Stinnett – Consultant

Erica has in-depth experience and knowledge of day to day accounting practices for small businesses. Prior to joining RGCI, Erica was part of the accounting team at both small and large government contractors. Erica works with our clients in the implementation of Deltek's Costpoint accounting system, specializing in payroll implementations. She also works on numerous special projects to include, assisting companies with billing issues, reconciliations, audit preparations, and training. Her diverse knowledge of accounting functions from the ground up provides an excellent resource for our clients. At RGCI, Erica is a real joy to work with and frequently leads our office social gatherings and is a frequent participant (victim) in the ongoing office prank war. Her bright smile and confidence make working with Erica a joy for all of us at RGCI and our clients.
Heather Stroud - Consultant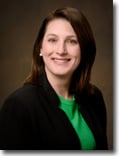 Heather graduated with a Bachelor of Science Degree in Financial Management and a minor in Economics from the University of Alabama in 2006. Heather's combination of industry and consulting experience provides an invaluable resource to our clients in the areas of financial statements, general ledger, and project accounting. She frequently assists our clients with both Costpoint implementations and end-user accounting and month/year-end close. Heather also pours her heart out into her charity work, starting a non-profit organization that funds research for congenital heart defects in children, in the form of a fishing tournament, Castin' 'N Catchin'.
Christy Baker – Consultant
Christy is a Consultant with Redstone Government Consulting, Inc.'s Costpoint group. She holds a B.S. in Computer Information Systems as well as a certificate in Acquisition and Contract Management from Athens State University. She also holds Master of Arts degrees in Counseling Psychology and Religious Studies from Southern California Seminary. Prior to joining RGCI, she worked as a Systems Analyst/Software Test Engineer performing software verification and validation in the government contracting industry where she gained over 18 years of experience as a user of Deltek products. Since joining RGCI, Christy assists with Costpoint implementations, working on various modules within Costpoint and T&E, as well as supporting the Costpoint group with project planning efforts.
Redstone Government Consulting is extremely fortunate to have these exemplary women working with us. They are all truly invaluable. We know they will continue to achieve significant milestones in not only their careers but in their everyday lives.